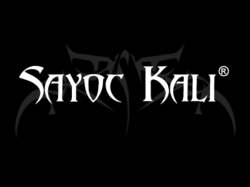 Bala Cynwyd, PA (PRWEB) March 22, 2013
Sayoc Kali, well recognized in the martial arts world as the premier blade fighting system, have updated their Filipino Kali DVD collection which can be seen on the Sayoc Online Store (http://sayoc.com/store/product-category/sayoc-dvds/). The Sayoc Kali Vital Template 3 of 9 DVD was the first widely spread video that introduced to the general public the effectiveness of the Sayoc Kali blade system. A thorough explanation of the proper mindset of "Being the Feeder" plus a detailed application of the often imitated template opened the doors to what was previously a very discrete organization.
Now in an effort to expose more of the ever evolving art to those interested and preparation for a new system reboot of the Sayoc Fighting System this summer, the organization has quite a few new DVD releases on the horizon such as the anticipated whip series. Members in good standing also have the ability to purchase previously released videos that have been taken off of the market such as the Camp 505 DVD Set and the hugely popular and recently updated Sayoc stick grappling DVD which had a mention by actor LL Cool J in the opening segment of the NCIS: LA episode, "The Fifth Man."
"The Sayoc organization is growing so quickly and we're excited to be a part of this," says Mark Ramos, marketing team member of Route 72 Systems. Preparing a more effective lead generation system is the current team project which shouldn't be a challenge due to the combined experience in the team of over 15 years in the sales leads industry. Proper list segmentation will prove to be a better experience for everyone which in turn will certainly lead to even more success for the martial arts giant.