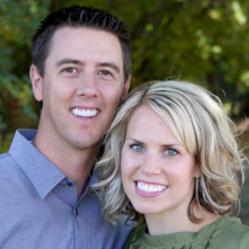 "As a CEO, I understand the qualifications and habits that shape exceptional employees. I stand by each of these Filipino workers," says John Jonas, creator of OnlineJobs.ph
Salt Lake City, UT (PRWEB) September 26, 2012
Outsourcing saves business owners countless hours and thousands of dollars every week. When done correctly, entrepreneurs can build long-term, qualified and loyal teams at half the cost of minimum wage. But the search for best-fit employees from oceans away can be more than daunting. It can be downright disastrous.
OnlineJobs.ph now offers business owners the option to hire "vetted workers." The website's newest feature showcases qualified, endorsed Filipino workers; business owners know what to expect when they hire a "vetted worker."
"I personally endorse these workers," says John Jonas, creator of OnlineJobs.ph. "They are interviewed. They are tested. They provide samples of their work. As a CEO, I understand the qualifications and habits that shape exceptional employees. I stand by each of these Filipino workers."
Each vetted worker's profile includes their:
Skill set
Test scores
Work samples
Salary expectations
Availability (full-time vs. part-time)
And most importantly, a recommendation from the professionals at OnlineJobs.ph.
When entrepreneurs hire from the Philippines through OnlineJobs,ph's vetted workers, they know who they're hiring.There's no extra screening, no scams and no time wasted. It's almost a perfect system.
But, there's a catch.
A new list of vetted workers is only released once a week, and the 'vetted' employees are hired and disappear from the available list faster than the newest iphone.
To learn more about OnlineJobs.ph's new "vetted worker" feature, visit http://www.onlinejobs.ph/vetted-workers
OnlineJobs.ph, created by internet entrepreneur John Jonas, is the leading Filipino hiring website. Since 2007, John has used innovative methods to teach business owners how to increase efficiency and decrease cost by delegating labor to the Philippines. OnlineJobs.ph, along with Replacemyself.com, offers customized tools to successfully hire, train and manage Filipino virtual assistants. ###