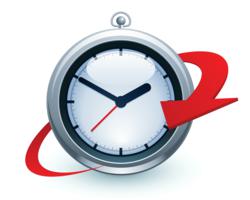 Boston, MA (PRWEB) April 24, 2013
Noise Industries, developer of visual effects tools for the post-production and broadcast markets, announces the availability of Timelines from Ripple Training, a plugin designed exclusively for Final Cut Pro® X. Ripple Timelines is a collection of eight transition effects that create graphical timelines for videos. Each transition is highly customizable, allowing editors to change just about any detail including colors, background graphics and text. A powerful and completely unique Director's View provides a bird's eye view of transitions, complete with explanatory text guides and on-screen controls for adjusting the layout of transition video clips and drop zones. Choose from preset camera animation styles, and even adjust the preset to create the exact framing desired.
Final Cut Pro X plugin Ripple Timelines
About Ripple Training and president, Steve Martin
Founded in 2002, Ripple Training Inc. is an online digital training and content distribution company specializing in software training products and plug-ins for postproduction professionals. Ripple Training was founded by editor and producer Steve Martin, who has over 18 years of experience as an editor, educator and producer.
About Noise Industries, LLC
Established in 2004, Boston, Massachusetts-based Noise Industries is an innovative developer of visual effects tools for the post-production and broadcast community. Their products are integrated with popular non-linear editing and compositing products from Apple and Adobe. For more information about Noise Industries, please visit: http://www.noiseindustries.com.