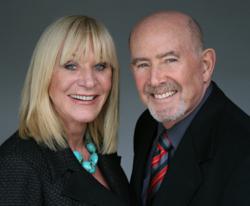 Will you have the discipline to invest your extra cash rather than spend it?
San Bruno, CA (Vocus/PRWEB) January 18, 2011
When it comes to wealth management, Bay Area homeowners may be weighing whether they should pay off their mortgages or make other investments. There is no one right answer for everyone, but Bay Area money manager and Tessara Financial Advisors, Inc.'s president, Larry Krause, has suggestions for smart ways to choose the best course of action. Potentially thousands of dollars can be saved by making the correct choice.
Homeowners should first evaluate the opportunity cost. Making extra mortgage payments can save a lot of interest, but would that money grow faster as an investment? Homeowners need to calculate the after-tax rate of return they can expect if they prepay their mortgage, a number generally lower than the interest rate on the mortgage. They should then compare this number with the expected after-tax rate of return they would receive if they invest it instead. The option with the higher rate of return is generally the better choice. Peninsula financial planning consultants can help people calculate these numbers accurately.
Paying off a mortgage ahead of schedule may make more sense for those who plan to stay in their homes for a long time, feel anxiety about holding debt, or pay high amounts of mortgage insurance. Personal investing style is also a consideration. Krause asks his clients, "Will you have the discipline to invest your extra cash rather than spend it? If not, you might be better off making extra mortgage payments."
Investing may be a better choice for homeowners who have a low interest rate on their mortgage, have a prepayment penalty, plan to move soon, or would benefit more from investing in a retirement plan (i.e. those who have a generous employer matching policy for retirement planning or those early in their career.) Krause also recommends that clients create an emergency account before paying off their mortgage. "Is doesn't make sense to make extra mortgage payments now if you'll be forced to borrow money at a higher interest rate later."
Bay Area investment advice seekers need not choose one or the other; they could do well to both invest some of their money and pay a little more towards their mortgage.
For more information about the decision to pay off a mortgage or invest the money, or any other services from Tessara Financial Advisors, call (800) 331-5843 or visit their website at http://www.tessaraadvisors.com.
About Tessara Financial Advisors, Inc.
Tessara Financial Advisors, Inc. is a Registered Investment Advisor in the San Francisco Bay Area that specializes in providing the entire spectrum of wealth management services, including financial planning, life and long-term care insurance analysis, tax planning, estate planning, charitable giving, asset protection planning and forming strategic alliances. Their goal is to build long term relationships with clients and their advisors that are mutually beneficial and built on the highest level of integrity, trust and service.
# # #