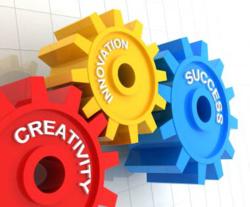 Providing fresh, unique content is required to maintain search engine rankings.
(PRWEB) November 07, 2012
Sherry Tingley, founder of leading business checks website Coolchecks.net and principal writer of her popular, newly re-designed personal finance blog, has launched an innovative new WordPress plugin called Financial Tips, which helps finance and money management bloggers give their readers – and search engines -- a regular stream of fresh, topical content.
Tingley's Financial Tips plugin features informative personal finance tips, quotes and more. Bloggers have the choice of simply displaying the plugin's steady supply of quality content, or they can just as easily create their own categories to display content that fits their particular niche. They can even instruct the plugin to update their content on a daily, weekly or monthly basis – the choice is completely theirs.
"Producing interesting and topical financial content is challenging," commented Tingley. "Even the most prolific bloggers can struggle with writer's block, or simply run out of hours in the day to produce quality, fresh content for their readers. Fortunately, the Financial Tips plugin is designed to help make the content generation process automatic and effective."
Tingley also notes that a regular dose of fresh, compelling content is just as important to Google and other search engines as it is to today's demanding readers.
"Some websites have been hit hard by Goggle's constantly changing algorithm updates -- especially Penguin and Panda," stated Tingley. "Providing fresh, unique content is essential for maintaining search engine rankings, and ensuring that rankings stay strong, regardless of what Google has in store for the future."
Tingley's new Financial Tips plugin is available now for free at: http://www.coolchecks.net/blog/wordpress-plugins-financial-tips.html . After downloading the file, bloggers simply need to upload it to their WordPress directory, and then activate the plugin. Screenshots are available from the website above.
Added Tingley: "Part of my mission is to help support financial literacy, particularly around the area of controlling personal debt, which I believe is our country's most important economic challenge. It's my sincere hope that this plugin not only helps bloggers, but ultimately, helps individuals get on-track for a stable, secure and successful financial future. It doesn't happen overnight, but with the right advice and plenty of discipline, it's a realistic and attainable goal."
For more information or media inquiries, contact Sherry Tingley at
sherry(at)coolchecks(dot)net or 801-599-0052.
About Coolchecks.net
Led by its Founder Sherry Tingley, Coolchecks.net offers a wide selection of personal and business checks from several leading check printing companies. The company's small business and personal finance blog features a wide selection of practical articles, advice, insights and tools for small business owners and individuals. Learn more at http://www.coolchecks.net