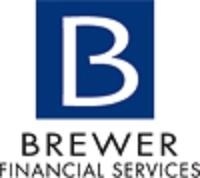 Ameriprise Outstanding Leader of the Year Award
CHICAGO (PRWEB) July 25, 2008
During his distinguished 17-year career at American Express Financial Advisors, now known as Ameriprise Financial Services, Bob served as a Group Vice President where within 15 months he led over 500+ financial advisors from near the bottom of the national rankings, to the #1 market group in the country. This achievement earned him the coveted "Ameriprise Outstanding Leader of the Year Award" and the highest leader impact scores in the country. During his prominent career, Bob built a wealth of knowledge around practice management, marketing and leadership development, which helped build Ameriprise Financial Services into one of the largest broker dealers in the country.
In 1991, Bob began his career as a financial advisor with American Express Financial Advisors in Boston, MA. Quickly he became a perennial member of the prestigious "Advanced Advisor Group" while at the same time building the most successful Advisor Development program in the company. As Bob grew respect on a national level, he was promoted to Field Vice President in Michigan and Ohio where he led 250 Independent Financial Advisors to the largest producing group within American Express Financial Advisors. In 2001, he chose to broaden his leadership skills and become the Field Vice President of the Employee Advisor channel in Dallas, TX, where he built the largest producing employee group in the country during 2003 and 2004.
"This is a big hire for our firm. Combining Bob's impressive leadership track record along with our vast experience and expertise within the alternative investment space, I believe we are building the next powerhouse independent broker dealer that many independent advisors and captive advisors have been looking for," Jack Bouroudjian, CNBC Market Analyst and Principal of Brewer Investment Group.
Inaugurating his new role as president of Brewer Financial Services, Bob Whalen will conduct several informational sessions in the upcoming weeks on the benefits of becoming independent on Brewer's unique platform. He will introduce what he feels is the most competitive and comprehensive independent broker dealers in the industry. Topics will include; RIA/dual registration, how to attract and support higher net worth clients through alternative investments/private equity and additional ways to increase revenue and equity in your practice. All inquiries into these sessions or to learn more about the offerings of Brewer Investment Group please contact Brewer Financial Services at info3@brewerinvestmentgroup.com or Bob directly at bwhalen@brewerinvestmentgroup.com.
Brewer Financial Services, LLC is a full service independent broker dealer and RIA. Some of the notable principals and/or partners of the firm are Chairman and CEO of one of the largest FCM/Brokerage firms; Fred Uhlmann, former Chairman of Chicago Board of Trade and Chairman of the Futures Industry Association; Steven Brewer, founder of one of the largest introducing brokers in the industry and board member of several industry leading companies; and Jack Bouroudjian, CNBC Market Analyst and former President of Commerz Bank Futures. Jack has done over a thousand international and domestic live television shots over the last seven years including; CNBC, CNN, CNNFN, and Bloomberg.
In addition to offering one of the most comprehensive platforms in the financial planning industry, Brewer Investment Group offers a complete open architecture of financial products including equities, private equity, options, fixed income products, precious metals, limited partnerships, managed futures and a complete array of insurance and annuities. Brewer also offers an extensive list of hedge funds, structured notes and commodity trading advisors. Brewer has offices both domestically and internationally.