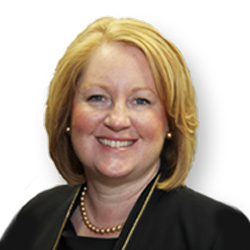 Langhorne, PA (PRWEB) September 13, 2012
Financial Divorce Plan, LLC (http://www.financialdivorceplan.com) assists individuals and couples to have an intelligent divorce. The firm offers its divorce financial analysis and planning services to clients in Pennsylvania, New Jersey and Florida.
Led by founder and president Loretta Hutchinson, CFDA™, Financial Divorce Plan helps clients navigate through all of their financial needs before, during and after their divorce. The firm provides financial analysis and planning on all aspects of divorce, including: property division, child support, spousal support, divorce settlements and more. The firm's goal is to help its clients make informed financial decisions and have the best divorce settlement that takes care of both their immediate and long term needs.
Financial Divorce Plan also supports divorce lawyers by producing precise and clear financial documents that they need to successfully advocate for their clients. The firm helps family law attorneys ensure that their clients have realistic expectations of what their divorce settlement will entail at present, and into the future.
"We know how difficult it can be for individuals to fully understand their options and make wise choices during the emotional turbulence of divorce," commented Ms. Hutchinson, who is also a trained collaborative practitioner, and Nationally Certified Counselor. "We are passionate about financial literacy. Our firm provides our clients with the accurate information they need to make the right financial choices which often have lifelong financial impact on the individuals and their children. We replace confusion with clarity, uncertainty with knowledge, and ultimately, empower clients to have an intelligent divorce, so they can transition into their new life ahead with peace of mind."
Separated and divorcing individuals who want to learn more about how they can have an intelligent divorce can schedule a confidential initial consultation by calling Divorce Financial Plan at 267-202-5158 (Pennsylvania and New Jersey), or 239-325-8459 (Florida).
More information on the firm, and other useful resources including divorce FAQs, divorce newsletters and complimentary Divorce Guides, are available at http://www.FinancialDivorcePlan.com.
About Financial Divorce Plan, LLC
Financial Divorce Plan provides clients with financial advice and guidance before, during and after their divorce. The firm also works with family lawyers, mediators and collaborative divorce professionals.
The founder and president of Financial Divorce Plan, Loretta Hutchinson, is a Certified Financial Divorce Analyst/CDFA™, Financial Advisor, trained collaborative divorce practitioner, and National Certified Counselor. Ms. Hutchinson is a regular guest host on the radio show "Financial Issues and Answers," where she discusses various financial topics including divorce planning. She has also conducted workshops and written extensively on divorce, financial literacy, transitions, and other key topics affecting divorcing and divorced individuals and families.
Financial Divorce Plan serves clients in Pennsylvania, New Jersey and Florida.