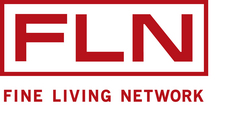 In a world of growing choices, advertisers and brands are looking for new ways to work together
Knoxville, TN (PRWEB) July 8, 2008
Fine Living Network (FLN) joins DirectBuy, a national members-only showroom and home design center, in a long-term arrangement that represents DirectBuy's first ever multi-platform advertising campaign. With the July 26 launch of Work That Room With Christopher Lowell, FLN will create a new business and advertising partnership designed to guide consumers from concept to purchase.
"In a world of growing choices, advertisers and brands are looking for new ways to work together," says Jonathan LaConti, vice president of ad sales for FLN. "This partnership reflects FLN's innovative approach to 360-degree media solutions tailored to an advertiser's marketing goals."
In addition to traditional television advertising, Direct Buy will sponsor several novel elements that will air adjacent to Work That Room with Christopher Lowell, including:

A convergent series of short-form vignettes providing design takeaway information for the upscale consumer
A three-part miniseries of sequential vignettes featuring design enthusiasts' exploring their own solutions
A robust online and broadband content package on FineLiving.com including exclusive footage from Work That Room with Christopher Lowell and an interactive design quiz
In-store placement in DirectBuy showrooms
Bart Fesperman, vice president of marketing for DirectBuy, who initially envisioned this union of designer, network, and product outlet, says that combining Lowell's expertise with FLN's unique lifestyle programming will help consumers make their design dreams a reality. "FLN gives viewers the inspiration," Fesperman says. "Christopher lends them the design guidance, and DirectBuy enables them to purchase the products they need to complete that vision."
"This partnership creates a unique tool for FLN viewers, Christopher's fans, and DirectBuy members -- creating the ultimate design community," says Dan Levin, principal of Associated Talent Management, which manages Lowell's brand.
Work That Room will showcase Lowell's distinctive designs and show consumers how to take inspiration from public spaces like hotels, restaurants and nightclubs to create their desired "look." Work that Room With Christopher Lowell premieres on FLN July 26 at 6 p.m. ET.
About FLN
Fine Living Network (FLN) is the leading entertainment and information resource for programming that impacts viewers' quality of life. The cable network, available in about 50 million homes, is dedicated to providing topical, timely and fast-paced lifestyle-related content for success-driven individuals in the categories of home, shopping and entertainment. From the makers of HGTV and Food Network, Fine Living Network is available nationwide on DirecTV channel 232 and DISH Network channel 113, and on local digital cable. To find your cable provider, visit http://www.fineliving.com/TV.
About DirectBuy®
DirectBuy is the leading members-only showroom and home design center that offers merchandise at manufacturer-direct prices without traditional retail mark-up. Founded in 1971, DirectBuy is headquartered in Merrillville, Indiana and currently has 162 locations throughout the United States and Canada. For 37 years, DirectBuy has been showing thousands of consumers unparalleled ways to save as they shop for virtually everything for in and around their homes - from furnishings, home improvement, and flooring, to entertainment and outdoor products, accessories and much, much more.
In late 2007, DirectBuy was purchased by Trivest Partners LLC.
About Christopher Lowell
Christopher Lowell is an Emmy Award-winning host, internationally acclaimed designer and best selling author of six books. Christopher also serves as president of Christopher Lowell Enterprises, the parent company to Christopher Lowell Productions and Christopher Lowell, Inc., the design, licensing and marketing arm of the consumer product division. His partners include many of America's most respected retailers and manufacturers including Jo-Ann Fabric & Craft Stores, Office Depot, and 3-Day Blinds. Christopher has helped the mass consumer take the guesswork out of home décor by providing concrete solutions.
###