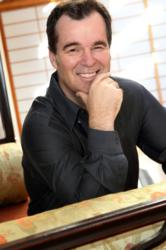 It is the increased costs of living that are putting pressure on young home owners
(PRWEB) September 26, 2012
Digital Finance Analytics (DFA) has just released a report that reveals that the number of Australian young people in 'severe mortgage stress' is set to rise dramatically. Rick Otton, real estate investment specialist, and author of the 2012 book 'How To Buy A House For A Dollar', believes that these home owners need to take an honest look at their situations, and take steps now to set things right.
"The DFA report is very sobering, and paints a bleak picture for many of the Australian first-home buyers who entered into the real estate market a little too early" said Mr Otton. "Many of them took advantage of government grants to first-home buyers in the period leading to June 2008, but are now struggling to meet their repayment obligations."
The problem, he says, does not relate to increased interest rates - in fact, for many, these have actually fallen.
"It is the increased costs of living that are putting pressure on young home owners" said Mr Otton. "Because they now need to spend much more on electricity, food, childcare, all of which have increased appreciably since mid-2008, their ability to meet their mortgage repayments has been compromised."
Sydney's Daily Telegraph, on September 17, described 'severe mortgage stress' as "falling behind in repayments, being driven to refinance or being pressured by lenders to sell".
Rethinking Real Estate Investment Options
"People who find themselves in this position, or approaching it, need to rethink their home ownership strategy" said Mr Otton. "The ongoing pain of defaulting on a mortgage lasts for many years, particularly if a declaration of bankruptcy comes with it. Even discharged bankrupts are unable to successfully apply for a loan for many years."
Mr Otton is renowned for the innovative real estate strategies he has developed over many years, and it is these that he teaches in his book 'How To Buy A House For A Dollar'. Having just completed a series of free one-day seminars in New South Wales, Victoria, Queensland and Western Australia, he has seen first-hand the pain that everyday Aussies are facing when trying to survive in turbulent economic times.
"I've seen many of the faces behind the statistics in the DFA report, the people behind the figures" said Mr Otton. "And I know that my approaches can help both buyers and sellers in this market."
The most important thing they need to remember, he says, is to not ignore the warning signs, but to explore alternatives to being tied to mortgages created by traditional institutions.
Information on Mr Otton's property investment strategies can be found at How To Buy A House For A Dollar.
About Rick Otton
Rick Otton has spent decades making money by snapping up inexpensive real estate and putting it to work building wealth. Now, he's teaching other Aussies how to do the same.
Otton is the founder and CEO of We Buy Houses, which operates in the U.S., U.K., Australia and New Zealand putting his strategies to work every day.
Otton got his start in alternative real estate investment in 1991 and within a year acquired 76 properties. In years after, Otton made a fortune using his low-risk, high-reward strategies to inexpensively acquire real estate.
Now, Otton wants to share the wealth by sharing the wisdom, teaching Aussies how to buy and sell real estate without cutting banks and other middlemen in on the deal.
Otton has been featured in a variety of television programs and magazines, including Today Tonight, A Current Affair, Australian Property Investor and more.
You can learn more about Otton and how to invest in residential real estate without using banks at RickOtton.com
Details of Mr Otton's free one day training events can be found at HowToBuyAHouseForADollar.com