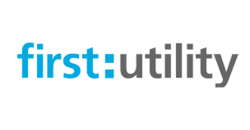 As an energy company we are unique in that we genuinely want our customers to use less energy.
London (PRWEB UK) 4 June 2013
Results of a study into energy efficiency by the Centre of Economic Performance (CEP) have shown that comparing energy usage with similar households or providing financial incentives can lead to an average reduction in household energy usage of 7%.
Part of the study, which was released online on June 1st, looked at the behaviour of a group of First Utility customers using smart meters and the company's proprietary my:energy portal, an online tool which provides visual information on consumption and comparisons with similar households. The study looked at how consumers changed their energy usage based on how data was made available to them and whether financial incentives were provided.
Ed Kamm, CMO, First Utility, commented:
"We know that consumers are rightly concerned about the rising cost of energy. Reducing the amount of energy consumed is the best way for households to reduce their bills. As an energy company we are unique in that we genuinely want our customers to use less energy. That's why we encourage our customers to engage with our my:energy tool, to gain a better understanding of their own usage and how they compare with similar households. As a society we need to reduce our energy consumption and it seems that tapping into our competitive spirit is a good way to do this."
The CEP report showed that:
1. Comparison usage data had an immediate impact on behaviour. The energy consumption of these households was immediately reduced by around 11% on average, a larger effect than found in previous studies although this dropped off to an average 7% reduction over the longer term.
2. Asking people to reduce their energy consumption by 30% over two months with a £100 reward if they do so is the most effective way of getting people to reduce their consumption. There was an average effect of an 8% reduction in energy use.
3. The effects of financial rewards for energy conservation are large and persistent over time. The energy conservation remained even when the financial reward was removed.
Professor Dolan, CEP, said, "Our study shows that providing information on the energy use of the average neighbour can promote conservation at low cost. We find that the information on the average consumer is enough to motivate people to reduce their consumption – and that separately financial rewards are effective in reducing consumption, even once they are removed. So we recommend that governments take such financial incentives and social norms seriously if they want to promote energy conservation for the purposes of tackling climate change."
About First Utility
First Utility is the UK's largest independent energy supplier. It supplies gas and electricity to over 180,000 residential and business customers throughout the UK. First Utility is pioneering the use of new technology within the energy sector to empower its customers to control their energy spend. It was also the first UK energy supplier to offer smart meters to all its customers in 2008. In 2012 it launched my:energy, an online analytics service which provides households and businesses with personalised information regarding their energy usage.
About My:Energy
My:energy is a proprietary tool available to all customers of First Utility. Via an online portal, customers can see detailed analysis of their energy usage including comparisons to other, similar households, together with a personalised plan on how to reduce consumption.
About the Centre for economic performance
The CEP is an interdisciplinary research centre at the LSE Research Laboratory. It was established by the Economic and Social Research Council (ESRC) in 1990 and is now one of the leading economic research groups in Europe.
________________________________________
Notes for Editors:
The paper – 'Neighbors, Knowledge, and Nuggets: Two Natural Field Experiments on the Role of Incentives on Energy Conservation' by Paul Dolan and Robert Metcalfe will be available online from Saturday 1 June 2013.