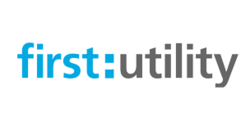 London (PRWEB UK) 15 March 2013
In the face of energy company profits and price rise controversy, collective switching initiative UK Together has sounded a call to arms, declaring March 17, 2013 'National Switch Day.'
This date is the last day for people to sign up to UK Together to make potential savings of hundreds of pounds on their gas and electricity bills.
National Switch Day is being declared across the UK to remind people of their right to fight against rising energy bills by switching to better, cheaper tariffs.
Abbie Brook, UK Together Project manager said:
"The shocking truth is that if people spent just four minutes checking their energy bills on UK Together, they could potentially save hundreds of pounds which could make a massive difference to thousands of people who are struggling to pay their bills this year. Everyone has the right to switch their energy bills and save money – it's not just for financially savvy people, it's for everyone."
"Time is running out for people to sign up to UK Together as the last day – what we are calling National Switch Day is on March 17 – get switching!"
UK Together can enable people, to save up to £220* per household by getting together to get a better deal on their gas and electricity if they join before March 17.
Through the campaigns in Birmingham & Solihull, Exeter, Scotland and Cornwall individual households have already managed to make annual energy savings of £1078.76 in Birmingham, £839 in Exeter, £786 in Scotland, and £715 in Cornwall.
On top of initial deal savings, people who join UK Together can also receive a bonus in the form of cash-back if more than 10,000 join the scheme and each switch also benefits a local community fund in the campaign areas of the project, Cornwall, Exeter, Birmingham and Solihull and Scotland through local poverty funds.
UK Together's switching partner u Switch, highlight that if everyone in the UK potentially saved £220 on their energy bill the £2.5 billion** collective saving they would make would be equivalent to housing the one million homeless of Britain for a year*** or paying hospital bills of two million people in the UK.
UK Together says the figures are the latest reminder that action especially needs to be taken to help people living in vulnerable households before their debts and their health, spiral out of control.
Laura Campbell, at Scots Together said: "Everyone has the right to switch energy suppliers and save money. Unfortunately not enough are doing so and this can be for many reasons, including not knowing how to go about it or just needing that little extra support in finding a better deal. But it's a sobering thought to think that people are essentially giving away £2.5 billion** every year by not switching to the best deals!
"It's especially concerning for those in fuel poverty who are really struggling right now."

'Based upon a medium user profile consuming 16,500kWh of gas and 3,300kWh of electricity per year switching from E.ON's standard energy plan paying quarterly by cash or cheque to First Utility's iSave v14 paying by monthly Direct Debit, with prices averaged across all regions.'
**calculated by taking the total no. of households in the UK (26m) and for the proportion of these that pay by DD (83% = 21,580,000) multiplying it by the average saving of people switching to iSave (£112.26) and for the proportion of people on prepayment (12% = 3,120,000) multiplying this by the average saving of people switching to Clear & Simple (£45.71): (21,580,000 * £112.26) + (3,120,000 * £45.71) = £2,565,207,206
*** based on two people sharing a flat costing £500 a month.
Editors Notes:
○ Through UK Together, energy suppliers First Utility and British Gas are offering members of the collective switching group an innovative way to save money on household gas and electricity bills.
○ People who join UK Together before and on March 17 will be able to access a range of money saving deals, and the more people who join the initiative; the more everyone who has joined could save on their energy bills.
○ UK Together has calculated that households could save up to £220* on their energy bill by joining the initiative.
○ Four pioneering communities, Birmingham and Solihull, Exeter, Scotland, and Cornwall are taking part in UK Together to help encourage households in their area to make significant savings on their energy bills. However anyone can join in from across the UK to benefit from the great savings available.
○ First Utility, which won the UK Together auction against leading energy suppliers, will be offering people who join the initiative a £40 money back deal on top of its best market rate. In addition, as more people join the scheme, First Utility will increase the amount people can save - by encouraging them to get as many others to join as possible to unlock further savings. If 10,000 switches take place, somebody switching their dual fuel (gas and electricity) to First Utility through the scheme will get £50 cash back on top of any savings from moving to the cheaper deal.
○ Households that use prepayment meters and those who prefer to pay their bills with cash or cheque will also be able to enjoy a special deal with the British Gas Clear and Simple Tariff. This will have an additional money back incentive for UK Together members.
○ The additional incentive for single fuel customers (gas or electric only) is £10 if 5,000 switches take place, rising to £25 for 10,000. Dual fuel customers (those switching both gas and electric) will get £50 cash back, rising to £70 for 5,000 switches and £100 for 10,000 switches.
○ People who get a quote through UK Together will be given details of the above offers, but will also be told about the best energy deal currently available on the market for their individual circumstances. They will also be able to get a quote for the best green energy tariff on the market, if they are interested in changing to a tariff that offers energy from a more sustainable source. They will then be able to choose the tariff or deal that offers them the best value and savings.
○ UK Together is an Eden Project, managed by energy platform, energyshare, working with uSwitch, the independent energy comparison and switching service, as delivery partner. Over 10,000 people joined their first collective switching initiative in Cornwall, Cornwall Together in November 2012.