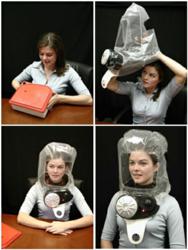 the public needs to remain vigilant to the potential of an outbreak
Tarzana, CA (PRWEB) March 28, 2013
First Aid Global, a Southern California safety company, warns the public to get prepared after a University of Texas Medical Branch lost a vial of the infectious disease Guanarito, a deadly form of hemorrhagic fever.
According to the article posted on http://www.dcexposed.com, the University of Texas Medical Branch claims that there was no breach in the facility's security and no indication that any wrongdoing was involved and that it was possible a vial could have stuck to a glove and fallen to the floor of the laboratory. However, lab officials searched but have not been able to locate the other vial.
"In aerosol form, Guanarito could be used as a weapon by terrorists," says a First Aid Global expert. "But if what officials are claiming is true and there is no danger at this time, then the public needs to remain vigilant to the potential of an outbreak and do something meaningful to protect their families in the future. Episodes of missing biologicals have not been uncommon over the past few years."
First Aid Global's website ContagionSurvival.com sells Pandemic Quick Kits, Mouthbit Respirators, Smoke Escape Hoods, Powered CBRN Escape Hoods and Hazmat Suits, and complete Contagion Kits with full-face respirators and multi-containment filters, suits, gloves, sanitizers, plastic sheeting and duct tape. They can be reached at 866-305-1753.