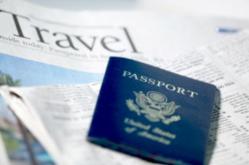 I Fly First Class The Leader in Business Class Industry
Chicago, IL (PRWEB) March 19, 2013
Business class and first class travel expert, I Fly First Class (IFFC), announces its latest discounted business class fares to Australia on some of the world's most reputable and high-end airlines. Travel in business class comfort and style to Australia from the U.S. for as little as $3,894, round trip, and from Australia to any other international destination with discounts as great as 60%. "Most business class flights from the U.S. to Australia would cost at least twice that amount," notes Julia Graft, IFFC PR Manager. "And since Australia is a terrific access point for popular Asian destinations, IFFC also is offering remarkable business class fares between Australia and other popular international locations.
The special savings are valid on the following travel options:
-Last Minute Fares on all major airlines
-Business and First Class Tickets to Asia
-Business and First Class tickets to Europe
I Fly First Class works hand-in-hand with airline wholesalers and travel companies to provide travelers the very best business class fares on the world's most highly rated airlines. Whether travelers are looking for last minute flights, complicated itineraries to multiple cities or other travel accommodations and transport, the experts at IFFC find and negotiate the best rates available. Because IFFC maintains long-standing relationships with its travel partners, it has access to deals not available to the general public and shares those tremendous savings with its customers. Best of all, in addition to its discounted fares, IFFC is known for its stellar customer service providing seamless, hassle-free travel experiences.
Lengthy international flights can be wearisome, so traveling in the comfort of business class makes sense. Having the space to work and sleep on a long, 14-hour flight from Los Angeles to Sydney can make the trip more enjoyable and productive. "Business class seats are wider and more plush, and often offer private video monitors, extra work space and other professional amenities," Graft says. Many major airlines' business class seats recline to a full-flat position so that travelers can sleep on long-haul or overnight flights. Business class travelers also receive more personalized service, special meals created by world-renowned chefs and access to exclusive airport lounges and other custom services.
Whether traveling to Australia for business or pleasure, business class accommodations can help travelers arrive in Oz rested, relaxed and ready to experience all that the country has to offer. Australia's two largest cities, Sydney and Melbourne, are not to be missed. Melbourne is home to a variety of art and cultural museums, sporting events and business districts. Sydney, known for its iconic waterfront Opera House, gives visitors a chance to make a breathtaking climb on the famous Harbour Bridge or enjoy the sand and surf on Bondi Beach. I Fly First Class can coordinate further travel to Australia's other vibrant cities, such as the West Coast's Perth and the north's Darwin, all at unbeatable prices.
To book these tremendously discounted fares to Australia and beyond, call the IFFC travel experts at (888) 347-7817, or visit IFFC online at IFlyFirstClass.com.
Julia Graft , PR Manager
About I Fly First Class
I Fly First Class is one of the industry's most trusted value travel concierge services available. The business class and first-class travel specialists at I Fly First Class negotiate fares with many long-term travel partners and pass on those dramatically discounted domestic and international fares to its customers. Specializing in affordable luxury travel worldwide, I Fly First Class maintains a reputation for top-notch personal attention, integrity and reliability and provides seamless luxury travel experiences from beginning to end. I Fly First Class travel experts are available at (888) 347-7817 or http://www.iflyfirstclass.com.