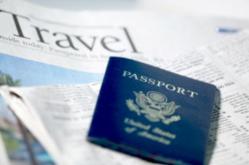 I Fly First Class the Leader in Business Class Industry
Chicago, IL (PRWEB) March 21, 2013
I Fly First Class Reveals Discounts on Business Class Fares to South Korea
I Fly First Class, the business class and first class travel experts, announced today that it is offering dramatically discounted business class air fares to South Korea. Travelers using the expert services of I Fly First Class can take advantage of fare discounts of up to 60 percent off regular ticket prices to the bustling finance and tourist hub of Seoul and other South Korean destinations.
"Flights from the U.S. to South Korea can range from nearly 12 hours to a little more than 14 hours, so we are delighted to be able to offer our customers affordable fares in the more comfortable business class cabins," says Julia Graft, I Fly First Class PR manager. "Whether traveling for business or pleasure, alone or with colleagues or family, business class seating is more spacious and better suited to lengthy and overnight flights." Plus, business class travelers can avail themselves of all the other perks of business class, such as higher-end meal service, large work space areas, greater entertainment options and access to service-oriented airport lounges. "To be able to offer all those business class amenities at tremendously discounted rates is what I Fly First Class is all about," Graft notes.
Its drastically reduced business air fares to South Korea and other international destinations are a result of I Fly First Class' network of partnerships with leading travel clearinghouses and companies. Those relationships enable I Fly First Class to provide hundreds of discounted business class fares on the world's best airlines and reduced rates on ground transportation and lodging. Even last minute flights, complicated multi-city itineraries and difficult connections can be accommodated by I Fly First Class' travel experts. The ultimate goal is to provide a seamless travel experience that is hassle-free for all customers, whether they are traveling on holiday or for an important business trip.
"These deeply reduced fares are especially helpful since Seoul is rapidly becoming a leading travel destination for professionals and vacationers," Graft says. Its metropolitan economy ranks fourth in the world and is known for its vast technology industry that includes Samsung and LG. On top of its extensive economic draw for global businesses, Seoul is increasingly popular with pleasure travelers. In 2012, the dynamic metropolis accommodated more than 10 million international travelers. Many of those visitors enjoy the city's abundant attractions, including Lotte World, the largest indoor theme park in the world and Moonlight Rainbow Fountain, the largest bridge fountain on earth. "There is so much to experience in Seoul, and we are proud to be able to offer such profoundly discounted business class fares to South Korea's most popular destinations," says Graft.
To book a discounted business class ticket to South Korea, call the I Fly First Class travel experts at (888) 347-7817 or online at IFlyFirstClass.com.
Julia Graft , PR Manager
About I Fly First Class
I Fly First Class specializes in affordable luxury travel worldwide. Its business class and first class travel specialists gain access to significantly reduced airfares by working and negotiating with countless global travel partners. I Fly First Class proudly holds a reputation for first-rate customer service, integrity and reliability. I Fly First Class travel experts are available at (888) 347-7817 or IFlyFirstClass.com.