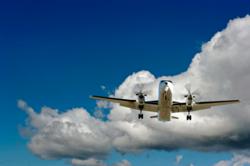 I Fly First Class the Leader in Business Class Industry
Chicago,IL (PRWEB) March 20, 2013
First class flights to Asia are now more attainable than ever with I Fly First Class' newly released discounts of up to 70 percent off regular fares. Specializing in affordable business class and first class travel, I Fly First Class announced the new first class Asia discounts today, just in time for the busy spring and summer travel seasons. First class flights to busy Asian destinations such as Hong Kong, Seoul and Singapore start at just $4,685, and include all the usual luxurious first class services and amenities.
"Ordinarily, some of these first class tickets to vibrant Asian destinations such as Hong Kong and Singapore could cost more than $15,000," notes Julia Graft, PR manager for I Fly First Class. "Most Asian markets are booming, and I Fly First Class is proud to be able to offer such affordable first class fares for business travelers and vacationers. These unbelievable low fares give growing global businesses and families on holiday a chance to experience the luxurious first class cabin accommodations without breaking any budgets."
I Fly First Class offers hundreds of these discounted fares to most major Asian destinations. The 70-percent savings are available on many last minute flights, multi-city itineraries and for flights arranged well in advance of the travel dates. Many of the discounted first class seats are aboard the world's most highly recognized first class airlines.
A first class ticket is an entree to a world of unparalleled luxury and service. Exquisite dining featuring meals designed by world-renowned chefs, spacious private seating arrangements, bed turn-down services and free-flowing champagne are the hallmarks of first class airline service. Many of the airlines' first class airport lounges offer complimentary spa treatments, dining, beverage service, varied entertainment and ample work spaces to start the travel experience on the right note. Some airlines even offer a separate airport terminal and customs desks for first class passengers.
"We are confident that travelers will enjoy the customized first-class service offered by our airline partners, and we are delighted to be able to offer that sumptuous luxury at up to 70 percent off rack prices," Graft says. "Whether traveling on vacation or in pursuit of business expansion, these first class rates are unrivaled."
To book a first class seat to Asia at up to 70 percent off, call the travel experts at I Fly First Class at (888) 347-7817, or visit I Fly First Class online at IFlyFirstClass.com.
Julia Graft , PR Manager
About I Fly First Class
I Fly First Class is one of the most trusted travel services available today. A leading business class and first-class travel expert, I Fly First Class negotiates its fares with an extensive network of travel partners and passes on those discounted domestic and international fares to its customers. I Fly First Class is proud of its reputation for top-of-the-line personal service, unwavering integrity and unfailing reliability, all with a goal of providing seamless luxury travel experiences for its clients. I Fly First Class travel experts are available at (888) 347-7817 or http://www.iflyfirstclass.com.