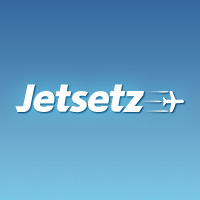 Through online chat, we can respond to a client's question at that exact moment in time when they need help.
San Diego, California (PRWEB) December 01, 2011
Jetsetz, Inc. is a "tier 1" travel website that specializes in selling upscale leisure travel at discount prices. Jetsetz.com utilizes "multi-threading technology" that searches multiple discount databases simultaneously and displays cheap flights, discount business class tickets, last minute hotels and bargain rental cars through its travel website http://www.Jetsetz.com. In addition to great prices, Jetsetz.com focuses intently on providing great customer service. To provide great customer service, Jetsetz.com developed a unique Online Chat System with Zopim, Technologies. This unique click to chat technology enables Jetsetz.com travel agents to assist their clients through all 3 stages of the booking process.
Stage 1 - The Search Stage
The Search Stage is the stage in which the client initially searches the travel site to find the information they need to book their travel online. To assist clients with this initial stage, Jetsetz.com provides its clients access to the Zopim Technologies Q&A tool. This Q&A tool enables clients to initiate contact with a travel agent through an easy to use Q&A format. Erica Duffy, COO of Jetsetz, states "the Zopim Q&A tool has allowed us to save our clients a substantial amount of time". Most of our clients know the destination they are traveling to but do not always know the best day, time or airline to fly on. Through our Q&A tool, we can answer their questions in a timely manner and save them the time and headache of having to go back and forth between travel sites to find the best deal".
Stage 2 - The Evaluation Stage
The Evaluation Stage is the stage where the client narrows down their search results and makes a purchase decision. "The Evaluation stage is the stage in the booking process where our clients really appreciate having someone to talk to" state Steve Barber, CEO of Jetsetz. Through online chat, we can respond to a client's question at that exact moment in time when they need help. Erica agrees, "There are a ton of variables involved in getting the best flight for the best price. Having a travel agent to speak with allows the client to confirm that they have found the best flight, or learn if there may be a better flight available if they are willing to be flexible".
Stage 3 - The Booking Stage
The Booking Stage is the stage in which the client has chosen their trip but needs to complete the booking process by filling out the purchase forms. This is the stage where the traveler either completes their booking, or learns if there is a problem. Unfortunately, problems occur when you book travel online, states Erica. Problems such as debit cards that have exceeded their limit, airlines that do not have ticketing agreements and classes of service that have expired are just a few of the problems that can occur on every travel website. Most of these problems have nothing to do with the travel website, but we want to fix them so the client can complete their travel booking and get on with their day, states Steve. It is how Jetsetz.com deals with these inevitable problems that separate them from the rest of the online travel sites. Online chat enables us to contact the client us as soon as there is a problem. This immediate contact is critical to not only solving the problem but preventing a bigger problem from occurring later with the airlines. Whether the client communicates with us through online chat or calls us on our toll free number (855) JET-SETZ, our primary goal is to be available for our clients when they need us. We believe that if we can take great care of our clients, they will take great care of us".
About Jetsetz.com
Jetsetz.com is an online travel website that enables travelers to search for and book discount flights, hotels, rental cars and travel insurance. Jetsetz.com is owned by Jetsetz, Inc., a California Corporation that is located in San Diego, California. For more information about the website and the company, please visit http://www.Jetsetz.com.
###