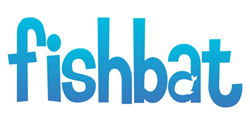 Bohemia, NY (PRWEB) December 03, 2013
fishbat, a renowned online marketing firm and award-winning social media agency, introduces cutting-edge branding strategies that provide a variety of functional and innovative solutions for its expansive client base.
This new range of personalized and comprehensive branding solutions is leveraged to garner a significantly strong brand image that consistently complements the diverse aspects of an organization's marketing efforts. The branding process begins by creating a new brand. Each existing brand is carefully re-crafted to sustaining everlasting brand integrity by understanding the target demographic and forging brand loyalty. fishbat's solutions are targeted to create an intelligent brand that drives sales.
The practice area of branding at fishbat undergoes recurrent modifications to assimilate the smartest and contemporary branding innovations. The upgraded and transformed branding solutions are seamlessly blended with the customer's inclusive marketing efforts to produce productive results. Branding also includes the creation of new websites and social media makeovers.
Justin Maas, vice president of client relations at online marketing firm fishbat, says, "Our branding services are specifically crafted to meet the increasing requirements for efficient brand representation. fishbat analyzes the client and its competitors to identify opportunities in the market and strategize accordingly. We believe in the power of proper brand management to attract consumers and produce sales."
Maas says fishbat's branding experts work in conjunction with social media managers, web developers and public relations professionals to create a cohesive brand identity. "Branding isn't just about the logo," he says. "Brands have a voice and a purpose. By remaining consistent on all platforms, brands can increase consumer awareness and customer loyalty. This, in turn, makes a brand successful."
fishbat is a full-service online marketing company and social media agency dedicated to connecting all types of businesses with their target audiences in the most effective and efficient way. Through innovative strategies in social media management, search engine optimization (SEO), branding, web design, reputation management and public relations, fishbat promotes a consistent and professional online voice for all of its clients.
#####