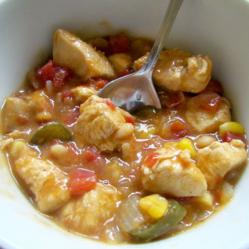 Washington, D.C. (PRWEB) March 26, 2013
As a fitness professional Fit and Healthy with Beth is no stranger to the need to make eating easy and fun to keep clients engaged in the process, the key is making healthy substitutions. Fit and Healthy with Beth now announces her top substitutes that keep the same flavor of anyone's favorite foods.
It is no secret that cold winter months bring out the desire for warm comfort foods that many ate as children, however a lot of those recipes are not healthy and are often avoided by health seekers. Fit and Healthy with Beth argues that people should not have to give up their favorite foods but rather just lighten them up with healthier ingredients.
The key to choosing "lighter dishes" is to know what is in them. There is no need to sacrifice flavor either, says Fit and Healthy with Beth.
Some great substitutions include:
Swap Greek yogurt for sour cream to save on fat and calories and add a ton of protein. Some other swaps include using applesauce or mashed bananas instead of butter to maintain the moisture, instead of full fat cheeses pick up the fat free or part skim blends. There are also some easy swaps such as opting for low or reduced sodium or sugar products such as ketchup and soy sauce.
The key to eating healthy is longevity and to do that it is crucial that people enjoy what they are eating or yo-yo dieting can occur. Fit and Healthy with Beth says, "As a personal trainer and nutrition coach, I have learned many tricks for staying healthy and staying happy with what you eat! Otherwise it would just get boring, no one wants to always eat the same old steamed vegetables, instead make it fun!"
Fit and Healthy with Beth White Bean Chicken Chili:
Ingredients:
1 can red kidney beans
1 can chick peas
1 can white beans
2 chicken breasts (I diced mine first)
1 can of no salt added tomatoes
1 can of no salt added tomato sauce
1 jalapeno
1 green pepper
1 onion
2 cloves garlic
spices: depends how hot you like it: Fit and Healthy with Beth likes cayenne, Franks red hot, paprika, chili powder, and pepper
1 packet of masa flower
1 packet of white chicken chili mix
1/2 c corn
Feel free to add any other veggies.
1) cut up all veggies and chicken
2) put it all in the crock pot and cook for 6 hours
3) Enjoy!
For more tips visit http://www.fitandhealthywithbeth.weebly.com.
About Fit and Healthy with Beth:
Fit and healthy with Beth's sole purpose is to teach other people how to change their lives with health and fitness. Fit and healthy with Beth is personal trainer, Beachbody coach, nutrition consultant and group exercise instructor focusing on women's weight loss and fitness for busy people.