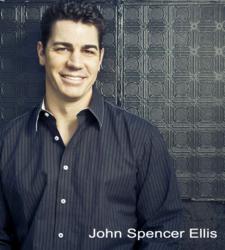 We want to help personal trainers and fitness educators to become financially successful!
Rancho Santa Margarita, CA (PRWEB) June 12, 2012
Offering simple, effective tips for building and maintaining a successful fitness business and very honest advice on getting started in the industry, fitness business experts John Spencer Ellis and Mike Mahler share their top tips in a brand-new online video.
The duo discuss the importance of websites that focus on more than just sales, the tone of online outreach efforts, targeting specific customers and clients, standing out as a fitness expert, relationship-building, getting free media coverage, earning passive income, partnering with the fitness industry's elite, taking advantage of opportunities when they arise, being honest and upfront, mentoring, and more.
Mahler recently published the book, "Live Life Aggressively: What Self-help Gurus Should Be Telling You," which focuses on encouraging readers to move forward with strong intent or purpose, getting out of the comfort zone, taking self-inventory and striving for greatness. In the words of Ellis, "Mike is in the 'no BS zone.'"
"A lot of personal trainers get started and they want to be the next expert right off the bat, and that's not going to happen," Mahler said, discussing the process of learning and paying your dues. "The person you become in the process of paying your dues is priceless. You'll learn about yourself in the process, and you can still do things to accelerate your progress. Even now I still take the initiative in everything I do."
Ellis and Mahler also discuss "nuisance networking" and strategies that don't work in the one-hour online interview.
"When I started out, I only had $2,000 to my name, I slept on the floor in a 380-square-foot apartment and I put my car in neutral to coast down the hill," Ellis added. "If you're struggling a little bit, good for you, because it makes you appreciate everything a lot more. You've got to enjoy the journey. Allow it to unfold."
"Live Life Aggressively: What Self-help Gurus Should be Telling You" is available on amazon.com at http://www.amazon.com/Live-Aggressively-Gurus-Should-Telling/dp/0578084759.
(more)
"You've got to decide who you are, what you stand for, and then incorporate that in your business," Mahler added.
About John Spencer Ellis Enterprises
John Spencer Ellis Enterprises is a solutions provider for fitness and coaching professionals around the world, providing education, turn-key business programs, coaching and resources for new and advanced fitness and coaching professionals. For more information about John Spencer Ellis Enterprises or to view the free online video interview with Mike Mahler, please visit http://johnspencerellis.com/fitness-business-success-strategies-free-video-training-john-spencer-ellis-mike-mahler/