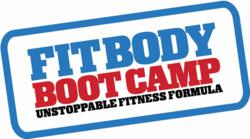 Life is much better when you have a predictable marketing system that gets you all the clients you need and want
Chino Hills CA (PRWEB) September 21, 2012
"These days I've found my true calling in life," says Keuilian, "Coaching and consulting fitness professionals who want more clients, more profits and more freedom to enjoy life."
He's pursuing that calling through PTPower.com, an online learning center and community that helps personal trainers learn the ins and outs of fitness marketing without going back to school or spending a great deal of money.
Keuilian understands the frustration of trying to build a business from scratch on a very tight budget and he also knows firsthand how much stress is resolved once marketing systems are in place. "Most of the trainers I talk to are doing all the wrong things and ultimately wasting a bunch of money on dead end marketing," he says. "Life is so much better when you have a predictable marketing system that gets you all the clients you need and want."
While many experts and marketing companies advise that it takes a lot of money to effectively market a fitness boot camp, Keuilian's approach keeps one eye on a personal trainer's tight budget.
"Often times the best systems for attracting clients are actually free or low cost. However, most new entrepreneurs still use traditional high-cost/low-return marketing methods like newspaper and print publication and even direct mail." Keuilian adds, "While these tactics work, there are plenty of low- and no-cost personal training business marketing solutions available."
Keuilian, through PTPower.com, is focusing largely on teaching personal trainer marketing methods and helping personal trainers learn how to market a fitness boot camp in a way that generates the most clients in the shortest time and for the least investment.
He teaches the same methods he's used to grow his own business and to help other personal trainers take their businesses from one-person operations to some of the nation's largest personal training companies, some generating over $40 million dollars a year in revenue.
One of the things that make PTPower.com so unique is that the site offers many of these marketing secrets for free to anyone who needs the help. Much of the material on the site is free for the taking and a good deal of it also costs little or nothing to implement. This can be a huge boon to the personal trainer marketing a business from the ground up. Because that is so difficult, Keuilian believes the fitness boot camp is the way to go. While Keuilian loved his one-on-one personal training business, he says that finding time for life and family was very difficult.
For him, founding FitBody Boot Camp was the answer.
"I'm here to tell you that starting a fitness boot camp business is far more profitable, has less moving parts, still delivers your clients amazing results, and is way less costly then starting a one on one personal training business".
# # #
To find out more about Bedros Keuilian, his company PTPower.com and the Fitness Boot Camp Franchise Fit Body Boot Camp, contact Bedros Keuilian at (800) 261-0208. Alternatively you may use the contact form at http://ptpower.com/contact-me/ or send an email to Bedros Keuilian at support(at)keuilian(dot)com.