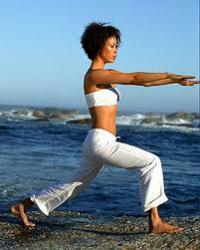 The trouble with not having a goal is that you can spend your life running up and down the field and never score. - Bill Copeland
Chino Hills, CA (PRWEB) August 13, 2012
Google Search Engine Optimization is one of the core fitness marketing strategies employed by fitness studios and personal trainers today. However, it can be difficult to keep up with all the Google updates aimed at punishing spammers and promoting quality content. "7 Figure" Sam Bakhtiar, CEO of Fitness Concepts in Chino Hills, has created a new website full of helpful marketing tips to help small companies survive these changes.
"These changes are designed to improve the quality of search results. So if you're truly a top player, you can only benefit from all your bottom-of-the-barrel competition being wiped out by Google," Sam explains. "You want to make sure your site does not throw up any red flags, though, or you could risk being banished into virtual obscurity."
Sam's new blog, http://www.Super-Trainer.com, provides fitness marketing advice for studio owners, fitness boot camp operators and personal trainers. Recently, he had this to say about surviving the Panda, Penguin and other updates from Google…
1. Fitness marketing leads must come from multiple sources. The primary source of leads for the Fitness Concepts franchises continues to be offline referrals, which will not be affected by Google. Other sources of online leads include daily deal sites, social media, YouTube, and multiple landing pages – rather than just one solitary site.
2. One must protect their most valuable stream of income. Fitness business owners must always be thinking one step ahead in their online strategies. It is important to become an online marketing / SEO expert in a sense. Sam subscribes to sources that inform him of the latest news pertaining to Google algorithm updates. If a business owner prefers, he may outsource this task to a reputable and trustworthy SEO company. However, it is important that one understands the basics of online marketing to avoid being taken for a ride.
3. One must dig deep into SEO strategy and ask questions like: What keywords are driving the business? What are competitors doing? What is the big picture? How is the company moving toward these long-term, strategic goals? Are these SEO strategies "black hat" or "white hat?" Fitness marketing efforts should result in a growing list of buyers and subscribers.
Sam Bakhtiar invites business owners interested in learning more about marketing to contact him directly. "You can read my blog to get a general sense of what needs to be done to transform your business into a multi-million-dollar empire like mine," he says. "However, I also offer one-on-one business coaching that will address your specific concerns and get you on track much faster."
About Sam Bakhtiar
Sam Bakhtiar is a Persian-born American with over twenty years of experience in fitness training and body building. After completing B.S in Premed and Nutrition, Sam also received a degree of doctorate of Chiropractics. Along with being one of the best fitness trainers, Sam is also a business and marketing expert. After establishing a successful fitness training business with substantial income, Sam is helping other professionals in the industry to achieve their business goals. For more information, please contact using the following information.
Contact Information:
Sam Bakhtiar
Fitness Concepts
909-393-9075
http://www.super-trainer.com