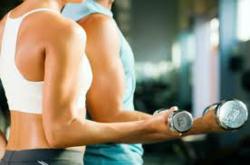 Don't go through life, grow through life. - Eric Butterworth
Chino Hills, CA (PRWEB) September 10, 2012
One of the challenges fitness business pros encounter is managing their referrals and keeping up with their email subscribe lists. There are only so many hours in the day and they can't all be spent sitting in front of a computer agonizing over every little detail. Fitness marketing expert Dr. Sam Bakhtiar has announced a new program to help fitness studio owners manage their businesses better.
The Super Trainer Formula easily integrates with services that are already in use to grow a subscriber base automatically and automate communication with subscribers, without sacrificing personalization. "It's basically a whole marketing system done for you by professional personal trainers," Sam explains. "I recommend this program for people who want to acquire more leads, reactive old clients, reach out to current clients and become a formidable presence online."
To help fitness professionals get more clients, Sam can add lead generator books to a website to gather subscriber information in exchange for top-notch reading material. He can set up an automatic retention email list to keep clients and prospects in-the-loop and interested at all times. Automatic content sharing will blast out new articles, blogs and videos to social media. Original content writing by experienced writers will boost the credibility and professionalism of a fit pro's online empire as well. Survey functionality will take the guesswork out of developing a better fitness program, facility, or online fitness marketing campaign.
Sam's Super Trainer Formula can easily provide print versions of newsletters and online correspondences to help fitness professionals stay abreast of the news offline. Any newsletter or email can be transformed into a faxable document for people like doctors and healthcare professionals who prefer to communicate through that channel. "Refer-A-Friend" functionality can be added to one's social media page, daily posts can be scheduled, and birthday reminders can make studio owners seem like the most thoughtful people ever.
"In my early years, I flew by the seat of my pants," Sam recalls. "It was a terrible way to do business. I found it hard to make time for my beautiful wife and my little girl. I knew something had to change. Over the past 20 years, I've come up with a reliable network of professionals I can trust. I'm willing to share my connections and manage all the day-to-day hassle for other guys in my situation who just want more time with the family and more automation."
For more information on this fitness marketing tool, one can visit http://www.Super-Trainer.com and click on "Fitness Marketing Resources," where The Super Trainer Formula is listed.
About Sam Bakhtiar
Sam Bakhtiar is a Persian-born American with over twenty years of experience in fitness training and body building. After completing B.S in Premed and Nutrition, Sam also received a degree of doctorate of Chiropractics. Along with being one of the best fitness trainers, Sam is also a business and marketing expert. After establishing a successful fitness training business with substantial income, Sam is helping other professionals in the industry to achieve their business goals. For more information, please contact using the following information.
Contact Information:
Sam Bakhtiar
Fitness Concepts
909-393-9075
http://www.super-trainer.com