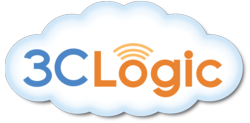 With VTAG we have been providing 99.99% up time on our servers for several years in a row.
Rockville, MD (PRWEB) September 19, 2012
3CLogic, the leader in cloud based contact centers, today announced a three-point incentives program called "Cloud Switch," to motivate customers to switch from Five9 platform they are currently using, over to 3CLogic's call center service deployed on Amazon Web Services (AWS). This offer comes as a result of the recent Five9 outage.
"With these incentives in place, it would be hard to justify sticking with Five9 now that something this powerful – coupled with extraordinary support and service – is available."
Based on a distributed architecture called Virtual Telephony Application Grid (V-TAG), 3CLogic has eliminated all single points of failure in the system. "In fact, with VTAG we have been providing 99.99% up time on our servers for several years in a row," says Ramana Reddy, Director of Client Services.
The incentives announced under the "Cloud Switch" program include:
1. Software "trade-In" pricing: For a limited time, 3CLogic is offering qualified users of the Five9 system a one-time ability to switch to 3CLogic and pay half of the monthly software fees they currently pay to Five9.
2. Set-up discount: 3CLogic is offering new customers under the "Cloud Switch," program a 50-75% discount on set-up, installation, and training.
3. Customization: 3CLogic is offering half-price on customization services that may be required for integration with their existing Customer Relationship Management (CRM) and reporting systems.
Terms and conditions apply. Orders must be submitted to 3CLogic on or before September 30th.
About 3CLogic
3CLogic, headquartered in Rockville, Md., offers a full suite of cloud based inbound and outbound customer interaction channels such as voice, chat and social media, which integrate with existing Customer Relationship Management (CRM) software. This integration provides businesses with a 360 degree view of all customer interactions regardless of the channel chosen by their customers. With 3CLogic's cloud based Contact Center, companies have more accurate and timely information about their prospect or customer and they can more efficiently respond to communications, ensure customer satisfaction with better service, and drive toward a larger lifetime value of each account, customer or client. For more information, please contact 3CLogic at 800-350-8656 or info(at)3clogic(dot)com. Find 3CLogic on the web at: 3CLogic.com.
Media Contact: David Rastatter, drastatter@3clogic.com