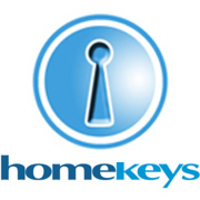 Our Pay As You Go - Flat Fee MLS listing program was designed to address the major concerns expressed by many of our customers trying to make the most out of the equity they have left in their homes
Miami, FL (PRWEB) June 24, 2010
Homekeys announced today the launch of its Pay As You Go - Flat Fee MLS listing service. The program allows property owners to list their homes for sale and pay for services as they use them. The charge for the Flat Fee MLS listing service is only $9.95 per month and can be terminated by the homeowner at any time without penalty. While listed under Homekeys, homeowners may also receive assistance with negotiation and closing their transaction for a flat fee of $499.
The decision to offer these cost effective services was driven by a survey conducted over the past 120 days on the Homekeys.com website. In this recessionary environment, seller respondents overwhelmingly expressed their desire to have their basic needs met in a less restrictive and more cost effective manner. More specifically, they identified three areas of immediate need: (1) exposure of their properties to as many potential buyers as possible, (2) assistance with negotiating and closing their transactions and (3) freedom to address their selling needs without entering into long term listing agreements.
"Our Pay As You Go - Flat Fee MLS listing program was designed to address the major concerns expressed by many of our customers trying to make the most out of the equity they have left in their homes", said Manuel J. Iraola, President and CEO of Homekeys. He explained tht the last couple of years have been difficult for sellers of Florida real estate. Values have plummeted and many have seen their life time equity being wiped out in declining home values. "This economic crisis has not spared anyone. It does not matter if your home is worth $200,000 or $ 5 million. You are feeling the pinch. And 6% commission can really take a big chunk out of whatever equity is left. Now, more than ever, every penny counts!" Iraola added.
Homekeys provides unparalleled marketing exposure to homeowners thinking about selling. In addition to listing their property on the MLS and on its own powerful florida real estate search, Homekeys exposes its listings on all of the major real estate search sites on the Web, including a showcase listing with expanded description on Realtor.com. Homekeys clients also have free access to research links for estimating home values, to comparable sales and county records data, and to its weekly real estate Market Updates newsletter.
"Homeowners understand that it is not economically feasible for us to provide a full service listing for only $ 9.95 per month, but they also understand and appreciate that savings of up to 4% of the selling price are possible if they adopt a more active role in the process", said Iraola. The new Pay As You Go program provides the tools and services that will enable sellers to save up to $40,000 on a $ 1 million home or $ 4,000 on a $100,000 condo. "They just do the math and many decide they are willing to show their own homes to potential buyers and purchase only the services they feel they need", he added.
"Our Board of Directors is clearly supportive of our position to be as socially responsible as we can be during this difficult operating environment. This is about doing the right thing for the long term benefits of the communities and the people we serve", said Iraola. "As Realtors, we are in a position to help many people in the community that need help now. Yes, this Program will reduce our short term profitability but hopefully those that we will help will remember us when things get back to normal", he added.
Since its founding in 2004, Homekeys has prided itself on its consumer advocacy and on offering buyers and sellers full transparency and the widest and most comprehensive range of options for transacting residential Florida real estate. Along with this new offering, they will continue to offer full service and support for buyers and sellers that desire assistance with every step of the real estate transaction.
About Homekeys
HomeXperts Inc. d/b/a Homekeys is a South-Florida based developer, integrator and distributor of innovative Web-based content, applications and resources for the real estate market. The company offers Floridians more ways to buy and sell and rent, all backed by Homekeys' innovative technology and services.
HomeXperts Inc. d/b/a Homekeys is a real estate broker in the State of Florida licensed (License CQ1019055) by the Florida Real Estate Commission through the Department of Business and Professional Regulation, Division of Real Estate. HomeXperts Inc. d/b/a Homekeys is an Equal Housing Opportunity Corporation and abides by the Code & Ethics of the National Association of REALTORS®.
###