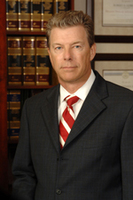 States across the country have enacted bans or curtailed texting while driving. Florida should follow their lead.
Palm Beach Gardens, FL (PRWEB) February 1, 2011
Although Florida car accident deaths may have dropped in 2010, more steps can be taken to protect the state's motorists, such as a ban on texting while driving, South Florida personal injury lawyer Robert Gordon said this week.
"I'm encouraged to see traffic fatalities have significantly dropped, but we can do better," Gordon said, reacting to preliminary 2010 numbers released this month by the Florida Department of Highway Safety and Motor Vehicles.
"Drunk driving remains a problem, and distracted driving has become a serious public safety issue," said Gordon, a founding attorney of the Palm Beach Gardens personal injury law firm of Gordon & Doner.
"States across the country have enacted bans or curtailed texting while driving," Gordon said. "Florida should follow their lead."
Even though 2,430 people died in Florida car accidents in 2010, the total marked the lowest number of traffic fatalities the state has seen since 1978, according to Florida officials.
In a news release, the, Florida Highway Patrol director John Czernis credited law enforcement efforts and increased seat belt use as factors causing the decline.
However, drunk driving accident deaths remain high in the state. According to National Highway Traffic Safety Administration statistics, out of the 2,558 traffic fatalities in Florida in 2009, 770 involved alcohol-impaired driving. Only California and Texas had higher numbers.
Additionally, Gordon points to a recent NHTSA report showing that 5,474 people were killed and a staggering 448,000 were injured nationally in 2009 in distracted driving accidents. Out of those numbers, 995 distracted driving deaths and 24,000 injuries were traced to cell phone use.
Florida has no laws banning the use of hand-held or hands-free cell phones while driving. A bill to ban texting while driving didn't make it through the legislature last year.
"Distracted driving can be as dangerous to other motorists as drunk driving," said Adam Doner, an experienced Florida car accident attorney and co-founding partner of the law firm.
"It takes the driver's attention off the road, and it leads to reckless driving , such as speeding, following too closely or braking too late," he said.
In coming months, Doner said the state's traffic safety advocates would track two bills pending in the Florida legislature: H.B. 79 and S.B. 158.
Both bills would make it a secondary violation to use a "wireless communication device" while operating a motor vehicle and are aimed at reducing car accidents, injuries and deaths as well as medical care and insurance costs.
"As a personal injury lawyer who has worked hard to protect the rights and interests of car accident victims and their families throughout Florida, I would like to see us do all we can to prevent distracted driving accidents," Gordon said. "A ban on texting is one way to do that."
About Gordon & Doner
The Florida law firm of Gordon & Doner has been serving the South Florida community for more than 17 years, with offices in Palm Beach Gardens, Stuart, Pembroke Pines and Fort Lauderdale. The law firm was recently named in the top tier of the 2010 Best Law Firms by U.S. News Media Group and Best Lawyers. The firm's practice areas include personal injury, wrongful death, medical malpractice, nursing home abuse, defective products, workers' compensation, immigration law and veterans' benefits claims. To learn more about the firm's Florida car accident attorneys, call (561) 333-3333 or (800) 659-1159 or use the firm's online form.
# # #