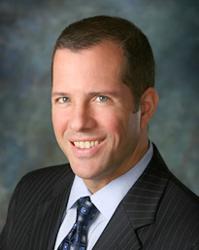 Divorcing couples will fare best if they avoid adding fuel to the fire by leaving a trail that can be easily traced online.
Boynton Beach, FL (PRWEB) May 19, 2011
According to a report this week in the Los Angeles Times, Facebook has 7.5 million underage users. But it's not just kids who are using this social media tool, South Florida family law attorney Brian M. Moskowitz said today.
Unhappy spouses in shaky marriages are also using Facebook to rekindle relationships with old flames, which can have serious consequences if the infidelity leads to divorce, according to Moskowitz.
He pointed to another recent report issued by the Loyola School of Medicine, which cited an American Academy of Matrimonial Lawyers Survey as evidence that Facebook has become "the unrivaled leader for online divorce evidence, with 66 percent citing it as the primary source."
"Obviously spouses who are tempted to cheat don't need Facebook to do so," said Moskowitz, whose Boynton Beach family law firm, the Law Offices of Brian M. Moskowitz, focuses exclusively on family law issues, including Florida divorce cases.
"But it can provide quick, easy access to former lovers in a forum that spouses can easily conceal by saying they're using the computer to finish work or check email," Moskowitz said. "However, what they might not realize is that social media can also be hazardous from a legal standpoint if their unfaithful behavior shows up in photos or comments on the site."
Moskowitz said that not all of the privacy settings offered by Facebook can shield users from having their indiscretions exposed online – and savvy attorneys will most certainly seize upon that evidence during divorce proceedings.
For example, anyone can post photos on Facebook and "tag," or identify by name, the person pictured. That means if a mutual friend posts a shot of the spouse and lover together in what looks like a compromising situation, it can quickly be captured and displayed as proof in a divorce action, according to Moskowitz.
"It is not as simple as avoiding posting your own pictures and being careful not to say or send anything suggestive," the South Florida divorce lawyer said. "Like the name implies, social networking connects you with any number of people who could unwittingly expose the cheating behavior. That can have direct and damaging consequences on the divorce outcome."
Moskowitz suggested that spouses who are thinking about getting divorced carefully assess the content of their Facebook or other social media pages and shut their accounts if they think they are inappropriate.
"There is so much at stake during a divorce, whether it's related to child custody or alimony or protecting important assets," Moskowitz said. "Divorcing couples will fare best if they avoid adding fuel to the fire by leaving a trail that can be easily traced online."
About The Law Offices of Brian M. Moskowitz
With offices located in Boynton Beach, Boca Raton and West Palm Beach, The Law Offices of Brian M. Moskowitz handle a variety of family law cases for clients throughout southern Florida, including Delray Beach, Lake Worth, Wellington, Palm Beach and Palm Beach County. The firm charges flat rates for many family law services and handles cases that include divorce, child custody, child support, mediation, modification, relocation, paternity and adoption. For more information, call the firm at (561) 369-4481 or use its online form.
###