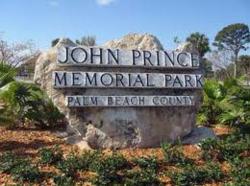 Lake Worth, Florida (PRWEB) June 29, 2013
Into Action Treatment is always having excursions and outings for their clients and this weekend will be no different. Into Action Drug and Alcohol Treatment Center will host a friendly alumni and client softball game. The game will be held at John Prince Park located in Lake Worth, Florida. The game will be a fun time for both clients and alumni, as the Into Action Treatment community will come together and celebrate recovery and a drug free life.
Into Action is located in Boynton Beach, Florida, and is a unique treatment center, far from the norm of treatment centers in the area. They are run by the founder, Andrey Rossin, and he is always looking for new, fun activities for their clients to participate in. He had this to say about the alumni softball game this weekend, "We are always excited to introduce our clients to a new way of life in recovery. Being physically active is one of the healthiest ways to enjoy recovery and we find any way we can to keep our clients engaged in a life of physical fitness. The softball game this weekend will be great because our current clients will get to interact with some of our alumni and see how they are living in recovery. Many of our alumni have over a year of sobriety and have great lives that they are living, much better than the ones they lived in active addiction. We hope the alumni and client softball game will be a tradition for years to come."
Into Action Treatment is a small 24 bed coed Florida drug rehab treatment center located in Boynton Beach. Into Action is a very unique center, which focuses on long term recovery for addicts and alcoholics. Most treatment centers in the industry are 28 days, however Into Action is a minimum of 45 days, while most clients who complete the program end up staying over 90 days, even if their insurance money has run out. For more information on Into Action Treatment and how they can help those affected with addiction, visit their website at http://www.intoactiontreatment.com, or call their 24 hour hotline at 1-855-933-6732 for free addiction advice and treatment options.