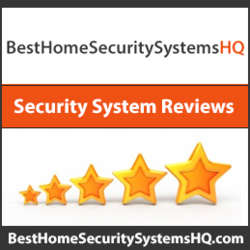 Compare the leading security companies online at BestHomeSecuritySystemsHQ.com.
Ocala, FL (PRWEB) March 25, 2013
BestHomeSecuritySystemsHQ.com is helping consumers purchase the best home security system for their families by publishing reviews of the top home security system providers. The BestHomeSecuritySystemsHQ.com review team is going from state to state and conducting reviews and ranking the best security companies who provide security monitoring services in each state.
BestHomeSecuritySystemsHQ.com recently published their reviews of the best home security systems in the state of Florida. Also known as the Sunshine state, Florida is the 4th most populated state in the US. According to the FBI's Uniform Crime Report, there is a property crime every 47 seconds in the state of Florida. Owning a home security system for protection and peace of mind has never been more important. Now, Florida residents have an independent resource to refer to when in the market for a home security system. To view the side-by-side comparisons of the leading home security system providers visit:
http://www.BestHomeSecuritySystemsHQ.com
"The BestHomeSecuritySystemsHQ.com review team awarded FrontPoint Security as the winner for the best security system company in the state of Florida. In a close second was Protect America. Both home security system companies offer their customers outstanding customer services, brand name equipment, mobile access and equipment warranty," stated Mark Anderson, senior editor for BestHomeSecuritySystemsHQ.com.
While conducting the Florida home security reviews, the BestHomeSecuritySystemsHQ.com team uncovered that the top features in addition to intrusion monitoring were fire and carbon monoxide monitoring. Carbon monoxide sensors are available from the top rated companies and so are fire / smoke / heat sensors. These comprehensive monitoring services are preferred by Florida homeowners.
About BestHomeSecuritySystemsHQ.com
BestHomeSecuritySystemsHQ.com is the leading provider of independent and unbiased home security systems reviews. BestHomeSecuritySystemsHQ.com is focused on publishing educational content along with comparisons of the top alarm system providers in the nation. Consumers can easily find the information and facts needed to purchase the best security system for their family when reading through the BestHomeSecuritySystemsHQ.com website.