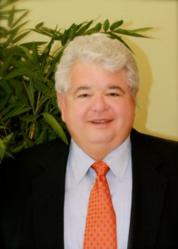 It's disconcerting that it has taken the FDA nearly a year to study and act on the evidence it cites in its warning.
Stuart, FL (PRWEB) March 22, 2013
Florida defective products lawyer Philip DeBerard, III, said today that serious side effects of the antibiotic known widely as Zithromax were reported prior to a recent FDA warning about the drug.
The U.S. Food and Drug Administration (FDA) issued a Drug Safety Communication on March 13, 2013, saying that azithromycin – sold as Zithromax or Zmax, and commonly packaged as a five-dose "Z-Pak" – can cause changes in the electrical activity of the heart that may lead to a potentially fatal irregular heart rhythm.
DeBerard, founder of the Florida personal injury law firm of Philip DeBerard, Injury Attorney, pointed to an article published in the New England Journal of Medicine in May 2012 entitled, "Azithromycin and the Risk of Cardiovascular Death."
The article, upon which the FDA warning was partially based, describes a Vanderbilt University study that found a 2.5-fold higher risk of death from heart disease in the first five days of using Z-Pak antibiotics when compared to another common antibiotic or no antibiotics at all.
"It's disconcerting that it has taken the FDA nearly a year to study and act on the evidence it cites in its warning," DeBerard said. "I consider this to be slow action on strong information indicating that users of Zithromax or Zmax face a risk of developing a potentially fatal heart condition."
The FDA warning specifically cites the possibility of azithromycin patients developing torsades de pointes, which is a very rapid heartbeat, and QT interval prolongation, a slowed heartbeat.
According to the FDA, the agency has ordered changes in the products' labeling and advised health care professionals to consider the risk of fatal heart rhythms with azithromycin when considering treatment options for patients who are already at risk for cardiovascular events.
"What is important is for consumers to take this warning seriously and follow up with their physician if they have experienced any heart problems or other adverse health effects after taking Zithromax," DeBerard said. "They should also consult an attorney to learn more about their legal rights and the options they may seek to explore."
About Philip DeBerard, Injury Attorney
The law firm of Philip DeBerard, Injury Attorney, has provided professional and compassionate legal assistance to personal injury and accident victims in South Florida on the Treasure Coast since 1975. The firm's practice areas include car, truck, and motorcycle accidents. The firm represents clients throughout the South Florida communities of Stuart, Port St. Lucie, Okeechobee, Palm Beach and Vero Beach and across the state of Florida. The firm's office is located 215 Southwest Federal Hwy., Ste. 300, Stuart, FL 34994 (local phone (772) 286-1000). For more information, call (800) 299-8878 or use the firm's online contact form.