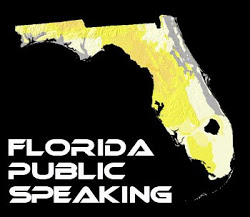 Tallahassee, FL (PRWEB) March 08, 2013
For public speakers there is always a desire to connect with other speakers in order to network, learn and to create relationships with others in the industry. The Florida Public Speaking group on LinkedIn is a great platform for these activities to take place.
Members of the Florida Public Speaking group include meeting planners, business owners, conference organizers, speaker bureaus and of course public speakers.
Some of the notable members of the LinkedIn Florida Public Speaking group include:
Business Consultant: Kimberly West
Founder of Inspired Life Workshops: Val Silidker
Forensic Accountant and White Collar Crime Investigator: Gary Opper
Woman Leadership Expert: Heather Palacios
Miami Executive Coach: Matthew Hoelscher
Social Media Speaker: Alex de Carvalho
Best Selling Author: Eveline Pierre.
Besides just being an open group for discussions and networking, Florida Public Speaking also has a website where it features local speakers and highlights their biographies, speaking topics as well as information on how to book these speakers from Florida.
Some of speakers that have been featured in the Florida Public Speaking are Patrick Barbanes, Laura Berger, Sebastian Rusk, Dr. Elizabeth King, Juan D'Arce, Darius Brown, Mina Shah, Luly B and Dick Raman.
These speakers are all based out of Florida and have benefited from the exposure of being a featured Florida Public Speaker. Florida Public Speaking is always looking to feature speakers, so If you know of a local Florida public speaker that is interested in free exposure, please have them visit http://floridapublicspeaking.com/ to learn more.
About Public Speakers 4 Hire®
Public Speakers 4 Hire® is America's Favorite Speakers Bureau.
We book speakers for events that produce real business results, engage and entertain the audiences. We represent the speakers that are thought leaders in business, motivation, technology, health politics, media and entertainment.Our speakers bureau produces best-of-class events and provides organizations with the best talents for their needs. Public Speakers 4 Hire® books speakers for events of any size, no event is too big or too small. Learn more at: http://publicspeakers4hire.com/