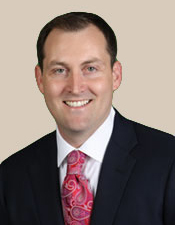 If there has to be a delay in receiving benefits, you want to be sure you did not cause it or make it worse.
Tampa, FL (PRWEB) March 22, 2013
Even though benefits payments will not be affected by the recently slashed federal budget, Florida Social Security disability benefits lawyer Larry Disparti warned today that "sequester cuts" may still complicate the SSD claims process.
Sequestration is a set of automatic, across-the-board federal spending cuts recently put into law when Congress failed to agree to a plan to reduce the budget deficit. During the remainder of the 2013 fiscal year, $85 billion worth of cuts are set to go into effect.
"The good news is that Social Security benefits are exempted from sequestration, and so there will be no reduction in benefits payments that disabled individuals need – quite frankly – to survive," said Disparti, founder of the Disparti Law Group, a Social Security disability benefits law firm that serves clients throughout Florida from its offices in Tampa and Holiday.
"The bad news is that the Social Security Administration itself is not exempted from sequestration, and that could mean personnel cuts that lead to Social Security benefits applications being processed in an even less timely fashion than they are currently," Disparti added.
"This makes it extremely important that one's application for benefits is thorough and complete, and that one's appeal of a rejected claim is handled as efficiently and effectively as possible. If there has to be a delay in receiving benefits, you want to be sure you did not cause it or make it worse."
In an opinion piece written for the Huffington Post, Witold Skwierczynski, president of a Social Security Administration (SSA) workers union, and Barbara J. Easterling, president of the Alliance for Retired Americans, say sequestration cuts combined with two previous years of budget cuts and "dramatic workload increases" will "weaken program oversight and could make it more difficult to pay benefits accurately and for mistakes to be promptly corrected."
Skwierczynski and Easterling say office hours nationwide have been slashed by 23 percent. In most offices, applicants must wait more than 30 days for an in-person meeting or telephone interview to file benefit applications or to complete appeal requests. About 16 percent of phone calls to SSA offices are answered by a busy signal, they say.
"After suffering though delays caused by sequester budget cuts, the last thing an SSD applicant needs is to have their application rejected because it is incomplete or has one form filled out incorrectly," Disparti said.
Disparti said SSD programs require applicants to provide several forms completed with personal, occupational and medical data to demonstrate that they meet a stringent definition of "disabled" and qualify for benefits.
"Our firm doesn't have a magic wand," the veteran attorney said, "but we do have the experience and ability to ensure that one's SSD benefits application is handled as smoothly and professionally as possible."
About Disparti Law Group, P.A.
Disparti Law Group, P.A., is a Florida Social Security disability benefits law firm that provides legal help to individuals in cases involving Social Security Disability (SSD), Supplemental Security Income (SSI), railroad disability (FELA and RRB claims) and veterans' benefits (including TSGLI claims). The firm serves clients across the U.S., including Illinois, Ohio, Georgia, Tennessee, Houston, Chicago, St. Louis, Washington, D.C. and the South Florida communities of Holiday, Tampa, Miami, St. Petersburg, Sarasota, Bonita Springs, Clearwater, Fort Meyers, Naples and Port Charlotte. The firm's Tampa office is located at 2203 N. Lois #830, Tampa, FL 33607 (local phone 813-932-2942). To learn more about the Florida Social Security disability lawyers of the Disparti Law Group, P.A., call (800) 633-4091 or use the firm's online contact form.