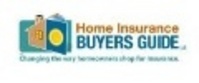 We have been capturing overall customer satisfaction levels for Florida homeowner insurance companies since October 2007 as subscribers purchase the buyers guide
LAKE WORTH, Fla. (PRWEB) March 4, 2008
"We have been capturing overall customer satisfaction levels for Florida homeowner insurance companies since October 2007 as subscribers purchase the buyers guide," said company President Michael Letcher. Satisfaction levels are measured on a "1-10" scale where ("1" is dissatisfied and "10" is delighted.) Since October, 2007, 58% of new subscribers to the Buyers Guide report being dissatisfied with their Florida home insurance company. The following provides a look at the sources of dissatisfaction:
Mr. Letcher continued, "Our growing subscriber base indicates that Brevard, Pinellas, Orange, Broward, and Palm Beach Counties are experiencing the largest percentage of cancellations. As Florida absorbs 150,000 more cancellations in 2008, we are pleased that consumers are using the Buyers Guide to find more Florida homeowner insurance companies and save money - while providing an alternative to Citizens Property Insurance Corporation."
Visit Florida Homeowner Insurance Alert to learn more about availability of homeowners insurance in Florida.
About Home Insurance Buyers Guide, LLC
Home Insurance Buyers Guide, LLC is an independent, unbiased organization helping homeowners locate affordable, private insurance in Florida. For more information visit: http://www.homeinsurancebuyers.org.