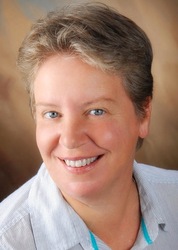 With this real estate for sale search engine, Florida home buyers living in Pennsylvania can search for real estate in Southwest Florida as well as any Florida real estate agent
Gladwyne, PA (Vocus) November 23, 2010
How do buyers of Southwest Florida property now search real estate for sale listings using a program with the most powerful and comprehensive search abilities of any system designed to date? They go to http://www.TellMeSomethingIDontKnowRealEstate.com.
"With this real estate for sale search engine, Florida home buyers living in Pennsylvania can search for real estate in Southwest Florida as well as any Florida real estate agent," says Robin Speronis, TellMeSomethingIDontKnowRealEstate.com founder.
Search engine users can obtain detailed information about current real estate listings as well as recently sold properties in a specific area, tax information, pictures and maps. Homebuyers can pick their own detailed search criteria, search those listings and also receive an e-mail report every morning with price changes and new listings meeting their criteria. They can also maintain a personal file of favorite properties, which is automatically updated to reflect any changes.
In addition, visitors to TellMeSomethingIDontKnowRealEstate.com can instantly communicate with Florida real estate expert Robin Speronis through instant messaging. This real estate search engine and easy, informal access to a knowledgeable professional now allows Florida real estate buyers living in Pennsylvania an advantage on finding their bargain real estate in Southwest Florida.
It is easy to set up a real estate search engine account. Just go to http://www.TellMeSomethingIDontKnowRealEstate.com and submit your name and e-mail address at the top left-hand corner of the site to receive your own custom Southwest Florida real estate search account.
###