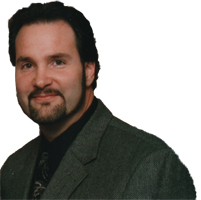 According to a recent Gallup Poll, 36% of Americans feel they are likely to contract the H1N1 virus this year
Nashville, TN (PRWEB) November 26, 2009
Flu fears is the type of challenge that could send ailing holiday sales to the emergency room, according to Dr. David Benton, business growth expert and author of the newly released business growth system – The Rfactor Intensive. "Fear is one of the biggest motivators of all. It is used to sell everything from fire alarms to home security systems. This year fear may work against retailers struggling to make an economic recovery during the months that usually produce the greatest windfall. That's where accurate continuing education can be the cure," stated Benton.
According to a recent Gallup poll, 36% of Americans feel they are likely to contract the H1N1 virus this year up from 20% in May. In addition, 61% now believe that warnings the government issued about the dangers of swine flu are real rather than exaggerated up from 56% in May.
Dr. Benton expects flu fears to have some negative impact on physical stores this year, but may lead to an increase in online shopping. Benton elaborated, "Brick and mortar retailers can help alleviate fears by supplying shoppers with hand sanitizer at checkouts and wipes for shopping cart handles. Sales tallied in physical stores this season will be muted, some degree, due to flu fears."
The online, on-demand continuing education offered by Benton can help knowledgeable leaders reposition a business to achieve strong growth, even in a tough economy under pricing pressures and flu fears. Benton continued, "The Rfactor Intensive growth system has been proven to create growth that outpaces that of the typical large company. The beauty of this approach is it's adaptability to small and large environments. It relies more on releasing the power of the entrepreneur's human resources at hand, over expensive promotions. The typical business can cut costs and still grow business."
A complimentary introduction to the The Rfactor Intensive growth system is available for promotional purposes. Interested business leaders can access the online, on-demand examples at The Rfactor Intensive.
Dr. David Benton is a business growth expert and author of the unique business growth system – The Rfactor Intensive. Benton is also available to answers questions about business growth and personal success, online, at Ask Dr. Benton.
###