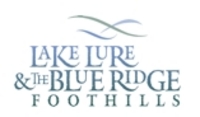 I've competed in several tournaments and they are always in very remote locations
Lake Lure, NC (Vocus) March 10, 2009
The Olympiad Fly-Fishing Masters tournament comes to Lake Lure, NC, one of National Geographic's ten most beautiful man-made lakes. Competitors and family and friends are encouraged to come to this one-of-a-kind tournament.
"I've competed in several tournaments and they are always in very remote locations," said host sponsor and tournament founder Michael Yelton. "While that's the true nature of fly-fishing, family and friends seldom attend because there's little to do and see. Lake Lure is a win-win on fishing, spectatorship and things to do for everyone." Yelton, owner and operator of The Granddaddy Fly-Fishing Experience, is a member of the North Carolina Fly-Fishing Team.
Competition:
Day one, anglers in adult and youth divisions will be judged on distance and accuracy casting. Day two, the top ten adult division finishers will be judged on the combined length of three fish caught within a specific time.
Cash prizes and Olympiad medals will be awarded to the first, second and third place winners. Consolation prizes go to the fourth and fifth place winners. Olympiad medals will be awarded to winners in the youth division after day one.
For more information:
Go to http://www.granddaddyflyfishing.com or call 828-288-1221. The entrance fee is $50 before Apr.15 -- $75 by the Apr. 20 deadline.
For family and friends:
Unlike secluded-location fly-fishing tournaments, much of this competition takes place along the Upper Rocky Broad River. Here, family and friends have easy road access and exceptional views of fishermen. Another portion of the competition takes place in a park full of things to do.
Lodging partners are offering discounts to tournament participants, and from Lake Lure, you are five to 30 minutes from all of the following:

Chimney Rock State Park -- a new state park expanding an already-breathtaking mountain destination.
Lake Lure Inn -- roaring with the 1920's elegance, tournament attendees get 20% off spa treatments.
The Bostic Lincoln Center -- exploring the persistent theory that Abraham Lincoln was born here.
Washburn's General Store -- where your great-grandparents could have shopped.
Quaint and high-end shopping of all types in Chimney Rock, Rutherfordton, Forest City and Spindale.
Impressive museums of farm life and of classic cars.
Restaurants with unique menus of fresh and innovative food.
Pharmacy soda shops serving up shakes and burgers on Main Street.
About the Hickory Nut Gorge Olympiad:
The tournament is part of the Hickory Nut Gorge Olympiad. As a volunteer, non-profit organization, the Olympiad coordinates sporting events to bring people together in the spirit of friendly competition for the broader purpose of promoting health and wellness, charitable giving, regional tourism and economic development. Since 2005, the Olympiad has given more than $120,000 to charities. The 2009 Olympiad Sports Festival is scheduled for Aug. 27-30 in Lake Lure, N.C. Go to http://www.hickorynutolympiad.com.
Contact:
Michelle Whitaker
Communications Manager
Rutherford County Tourism Development Authority (TDA)
1990 U.S. 221 South
Forest City, NC 28043
Office: (800) 849-5998
Cell: (828) 748-0386
Fax: (828) 247-0499
# # #