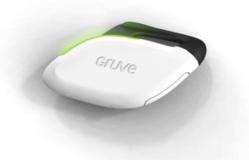 The most effective therapy for long term weight loss is slowly increasing your NEAT activity by moving more each day and creating healthy habits you can sustain.
Minneapolis, MN (PRWEB) September 26, 2012
Gruve Technologies, Inc. along with its wellness partners, SeedingEdge and HealthIn12, will attend the Food and Nutrition Conference and Expo (FNCE) to promote Gr8Weight™, a new online and mobile weight loss program for Registered Dietitians. The conference takes place at the Pennsylvania Convention Center in Philadelphia, Pennsylvania on October 6 to 9, 2012. The FNCE is the annual event held by the Academy of Nutrition and Dietetics, the world's largest organization of food nutrition professionals. Over 350 exhibiting companies will share their best practices with 8,000 Registered Dietitians, nutrition science researchers, policy makers, health care providers, and industry leaders.
Gr8Weight, a science-driven solution, incorporates components from Gruve Technologies and its partners to provide Registered Dietitians with a comprehensive health management program they can offer to their clients. Gr8Weight includes a 12 week weight loss program, meal planning tools, personalized and accurate activity tracking, and robust online and mobile applications to support health professionals as they interact with their clients online. The solution provides extensive resources designed to maximize client success and is based upon scientifically-proven principles to aid clients in losing weight or managing health concerns such as high blood pressure or diabetes.
"Telemedicine is becoming an indispensable tool for healthcare professionals. Dietitians, healthcare providers, insurance companies, and wellness practitioners see value in using information technology to provide a higher level of care to patients at a lower cost," says Doug Dickerson, CEO, SeedingEdge. "We created a comprehensive solution that dietitians and health providers can use to collaborate online with their clients, monitor client progress, and give clients the technology tools to better manage their health."
A key component in Gr8Weight is Gruve®; an advanced activity monitor that sets personalized calorie intake/burn goals, tracks total body movements, and motivates patient behavior changes. Science shows that the key to sustainable long term weight loss is increasing non-exercise activity thermogenesis, known as NEAT. NEAT is all the calories people burn doing (non-exercise) daily activity such as standing, walking, or bending. Scientific research over 10 years has found that increasing the NEAT in daily life burns more calories than short-term intense exercise due to whole body movements over a longer duration, and that it is the foundation for sustainable weight loss and improvement in overall health. Gruve is unique in the market because it is designed—and scientifically validated— to capture NEAT activity.
"Our goal is to educate as many people as possible. The most effective therapy for long term weight loss is slowly increasing your NEAT activity by moving more each day and creating healthy habits you can sustain. Reaching out to Registered Dietitians is an important step in educating the public about the benefits of NEAT," says Dr. Robert Gauthier, CEO, Gruve Technologies, Inc. "Gruve gives them a powerful tool to promote health, prevent disease and shape the food choices and dietary habits of their clients. It works for everyone, regardless of age, gender or physical condition."
About Gruve Technologies, Inc.
Gruve Technologies, Inc. provides scientifically validated weight loss and wellness products designed to provide a long-term sustainable path to better health. Headquartered in Minneapolis, MN, Gruve develops innovative technology and products based on cutting edge medical research that are proven effective to modify behavior and aid in weight loss. For more information, visit http://www.gruvetechnologies.com.
About SeedingEdge
SeedingEdge is a provider of unique mobile and online software applications and programs for health management. IAteGreat!™ is a complete software suite for diet, nutrition, fitness and chronic illness management. Health providers, like dietitians and wellness companies, utilize IAteGreat! Nutrition to collaborate with clients online and deliver new services. For more information, visit http://www.i8gr8.com/.
About HealthIn12, Inc.
Healthin12 is an innovative, personalized, 12 week weight management program, created by Susan Drake, M.S., R.D. Ms. Drake, a Registered Dietitian holding a Certification in Weight Management through the Academy of Nutrition and Dietetics. She has incorporated her 18 years experience in coaching thousands of clients to successful weight loss, weight maintenance and wellness in the personalized Healthin12 program that includes nutrition education, realistic weight loss goal setting, and a focus on behavioral change. For more information, visit http://www.healthin12.com.
###