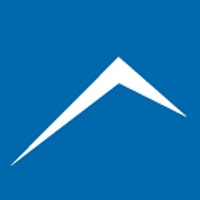 Our research on Pinnacle GICs shows that there is a cause-and-effect relationship between advanced capabilities and advanced outcomes. This means there are definitely concrete things enterprises can do to get the talent results they are looking for.
DALLAS (PRWEB) February 19, 2019
Research by Everest Group reveals that top-performing shared services delivery centers set themselves apart with talent strategies distinguished by innovative and solid execution, not by extravagant outlays. In fact, many shared services organizations have adopted low cost, but effective approaches to deliver better results.
Shared services organizations are also known as Global In-house Centers (GICs), and in its recently released report, "Talent Strategy in Global In-house Centers (GICs): Pinnacle Model™ Analysis 2019," Everest Group assessed the talent strategies of 43 GICs. Five GICs who rated highest in terms of the maturity of their capabilities and the impact delivered were deemed Pinnacle GICs™. In comparison to other GICs, Pinnacle GICs have achieved significant impact in three key areas:

Cost optimization: Twice as many Pinnacle GICs (as compared to other GICs) have kept their human resources (HR) costs to less than 5 percent of overall GIC costs.
Operational impact: The talent programs of Pinnacle GICs have improved operational metrics two to three times greater than other GICs.
Business impact: Pinnacle GICs deliver 1.5 times greater satisfaction from their talent programs than other GICs.
"With unemployment levels reaching generational lows in the US and other regions of the world, enterprises are desperate to know what talent strategies are delivering the most impact," said Michel Janssen, chief research guru for Everest Group. "Our research on Pinnacle GICs shows that there is a cause-and-effect relationship between advanced capabilities and advanced outcomes. This means there are definitely concrete things enterprises can do to get the talent results they are looking for."
Specifically, GICs are investing in five key capability areas to drive superior outcomes:
1. Talent strategy. Pinnacle GICs have a 2.6 times higher proportion of their programs targeted to high-performing talent as compared to other GICs.
2. Talent acquisition. Compared to others, Pinnacle GICs invest considerably more in partnering with educational institutions, hiring from adjacent industries and leveraging social media.
3. Talent development. Pinnacle GICs are much more likely that other GICs to focus on developing in-house talent to be future ready. Examples include investing in learning and development tools such as gamification-based learning and employee-to-employee networks.
5. Performance management and employee value proposition. Compared to other GICs, Pinnacle GICs are twice as dedicated to adopting structured career paths for most employees and are 1.6 times as likely to have invested in 360-degree appraisal approaches for performance management.
5. Technology. Relative to other GICs, twice as many Pinnacle GICs have adopted cloud-based HR systems and 2.3 times as many Pinnacle GICs have invested more than 20 percent of their overall HR spend in next-generation technologies such as artificial intelligence (AI) and robotic process automation (RPA).
"One of the important takeaways of our research is that the talent strategies of Pinnacle GICs do not involve any secret tools and techniques that other shared services organizations lack," said Rohitashwa Aggarwal, practice director of Global Sourcing at Everest Group, "Rather, what Pinnacle GICs have that others do not is a higher commitment to investing in talent strategies and a greater dedication to thorough execution of those strategies."
More detail on the differentiating talent capabilities of Pinnacle GICs is provided in an Everest Group webinar, "Is Your Shared Services Strategy Future Ready? 5 Differentiating Talent Capabilities."
***Watch the replay or download the webinar deck.***
About the Pinnacle Model™
Everest Group's Pinnacle Model™ approach explores what the very best organizations are doing in terms of optimizing costs, improving operations, and delivering strategic impact. The journeys of these best-of-the-best companies provide insights into the key enablers needed to achieve desired outcomes and point to the investments required for the greatest speed to impact. By examining what Pinnacle Enterprises have in common, others can learn how to succeed, whether they desire to make incremental changes or achieve major transformations.
About Everest Group
Everest Group is a consulting and research firm focused on strategic IT, business services and sourcing. We are trusted advisors to senior executives of leading enterprises, providers and investors. Our firm helps clients improve operational and financial performance through a hands-on process that supports them in making well-informed decisions that deliver high-impact results and achieve sustained value. Our insight and guidance empowers clients to improve organizational efficiency, effectiveness, agility and responsiveness. What sets Everest Group apart is the integration of deep sourcing knowledge, problem-solving skills and original research. Details and in-depth content are available at http://www.evererstgrp.com.
Contact:
Andrea M. Riffle, Everest Group
andrea.riffle(at)everestgrp.com
Jennifer Fowler, Cathey Communications
+1-865-405-6380
jennifer(at)cathey.co