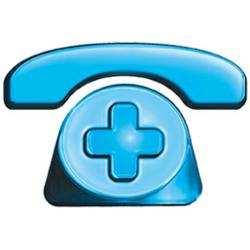 E.coli food poisoning... can have very serious consequences, particularly if the victim already has an underlying medical condition
(PRWEB UK) 7 March 2013
E.coli is a gastrointestinal organism that can cause serious illness and even death in humans, and the report looks at ways in which it can be better controlled on our farms to prevent its spread to the human food chain.
The spread of E.coli into the human food chain is a serious risk to public health, but it is thought that effective, systematic management of the threat on our farms could help to prevent further outbreaks. The Food Standards Agency Scotland has released information that suggests the control of E.coli could be successful if all farmers take appropriate measures, but further consultation is needed to progress this theory.
According to the Food Standards Agency website there were over 1000 cases of E.coli reported in the UK in 2010 and 2011, with symptoms varying from mild sickness and diarrhoea, to kidney and central nervous system problems. It has been suggested that prevention techniques such as the vaccination of cattle and the use of probiotics in feed, could be adopted in the quest to better control this worrying threat to public health.
A top UK food poisoning compensation company, the Accident Advice Helpline, welcomed the report and hoped that further research would be carried out. A representative of the firm said,
"We deal with many distressing cases concerning E.coli food poisoning, and it can have very serious consequences, particularly if the victim already has an underlying medical condition."
Costs in implementing national public health strategies such as this are always a concern, but research showed that the use of either vaccines or probiotics in feed could be cost-effective in the long-run.
The Accident Advice Helpline is a leading UK personal injury settlements firm that deals with a wide range of compensation claims, in addition to food poisoning compensation cases. They operate a helpline through which the personal injury claims process will be explained, and they can be reached on 0800 6897 221.