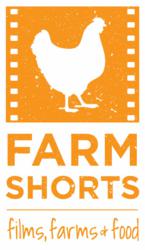 With FarmShorts, cash-strapped farm and food businesses can share their stories.

"Programs like FarmShorts help farmers promote themselves beyond their base and to an increasingly tech-savvy audience."
Santa Rosa, Calif. (PRWEB) March 04, 2013
Not surprising to FarmShorts Founder Kala Philo, it took less than a week for Dodge Ram Truck's "So God Made a Farmer" ad to reach 10 million online views. The Superbowl airing of the commercial provided the initial exposure, but it was the gripping content — the powerful visuals and the farmers' resonating role in all our lives — that got everyone buzzing.
Philo, a professional video producer, understands more than most the impact video can have in promoting local, sustainable farm and food businesses, each with a story to tell. But evocative, high-quality, video-based storytelling is expensive, and typically prohibitive to cash-, technology- and time-starved farmers. 
So Philo launched FarmShorts (http://www.farmshorts.com), a collaborative video project and tech-savvy marketing initiative. 
FarmShorts pools time, resources and expertise to provide gorgeous web video and distributable content about, and for, sustainable farms and food producers. Through crowdfunding, sponsorship and community support, FarmShorts aims to offset what would be thousands of dollars in marketing costs for an individual farm.
"Very few sustainable farms and food producers — less than 1% — market with video, even though quality web shorts are a viral medium with long shelf lives offering exponential return," says Philo. "With FarmShorts, they now have a way to share their stories."
Besides addressing video needs and extending promotional reach via online and mobile channels, FarmShorts is leveraging the marketing muscle of the community, enlisting all stakeholders — local farms, food producers, artists, supporters and a multitude of sustainability advocates — to co-promote these initiatives through virtual, social and real-world networks. Such social capital is prized currency for independent farmers who must stay focused on tending land and beast.
"On any given day, farmers with limited resources are pulled in a hundred different directions. It's difficult to prioritize marketing and technology investments," says Paula Manalo Gaska, who co-owns Redwood Valley, Calif-based Mendocino Organics with her husband, Adam Gaska. 
"Programs like FarmShorts help farmers promote themselves beyond their base and to an increasingly tech-savvy audience." 
FarmShorts is planning region-specific video productions throughout California, for which local crowdfunding campaigns will be activated. The FarmShorts North Bay campaign, targeting farmers north of San Francisco, is now live at IndieGoGo (http://igg.me/at/FarmShorts/), and features the following initial participant farmers:
Mendocino Organics
Tara Firma Farms
Canvas Ranch
Wild Boar Farms
Full Table Farm
Victorian Farmstead
Felton Acres
Full House Farm
Stewart Ranch
Cow Track Ranch / The Bunk House
About FarmShorts
FarmShorts is a shared-benefit video initiative to fund and create short films for sustainable farms and food producers while co-promoting local artists, filmmakers and the sustainable agriculture movement. FarmShorts is a hatchling of SpaciousEconomy media.
FarmShorts - http://www.farmshorts.com
on FB - http://www.facebook.com/farmshorts
on Twitter - http://www.twitter.com/farmshorts
FarmShorts North Bay Crowdfund - http://igg.me/at/FarmShorts/