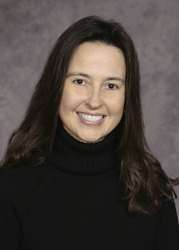 Melanie has been instrumental in helping the company achieve double digit growth through strategic application of Kemin's unique technology in the food industry
Des Moines, IA (Vocus) October 21, 2009
Kemin Industries is pleased to announce Kemin Food Ingredients will now operate as Kemin Food Technologies under the leadership of Melanie Galloway as president.
Having served as sales director and, most recently, senior vice president of Kemin Food Technologies, Galloway has contributed significantly to the growth and overall success of the company.
"Melanie has been instrumental in helping the company achieve double digit growth through strategic application of Kemin's unique technology in the food industry," says Chris Nelson, CEO and president of Kemin Industries.
Kemin Food Technologies is now, more than ever dedicated to working with customers to identify unique technologies to meet the ever evolving needs of the food industry.
"The name, Kemin Food Technologies better reflects our company's mission of providing market-driven technologies for the food industry's toughest problems," says Galloway. "While Kemin's technologies are delivered in the form of a product or ingredient, it is the practical application of the ingredient to solve a problem or unmet need that provides value to our customers."
Looking into the future, Kemin Food Technologies will continue to provide innovative, market-driven technologies that keep food looking great, tasting delicious, remaining safe and fresh for years to come.
Kemin® - Inspired Molecular Solutions™
Founded in 1961, the Kemin group of companies (http://www.kemin.com) provide health and nutritional solutions to the Agrifoods, Food Ingredients, Pet Food, Human Health and Pharmaceutical Industries. Kemin operates in more than 60 countries with manufacturing facilities in Belgium, Brazil, China, India, Singapore, South Africa, Thailand and the United States.
Kemin Food Technologies provides market-driven solutions for the food industry's toughest challenges. Kemin scientists specialize in identifying and developing both natural and synthetic molecules that help food look great, taste delicious, remain safe and stay fresh longer. These superior solutions come with patented manufacturing processes and unparalleled global technical and laboratory support.
For media inquiries, please contact:
Courtney Schwartz
515-559-5123
Charlotte Jacobs
515-248-4020
# # #