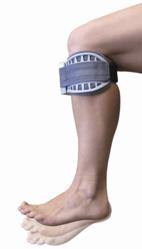 Foot Drop Patients Find Hope - One of Rinella Orthotics products, The WalkAide.
New Lenox, IL (PRWEB) June 04, 2012
Rinella Orthotics, Inc located in New Lenox, IL has great success providing patients with custom foot orthotics. We have helped people for years with arch supports, says Illinois licensed orthotist, Daniel Rinella, president. However, the launch of the revolutionary WalkAide provides a whole new approach toward improving lives among people who have difficulty walking. The WalkAide is going to help change life for patients with foot drop, another walking ailment.
Rinella Orthotics, Inc. is also a provider of the WalkAide system. The WalkAide is a revolutionary FDA cleared medical device that incorporates the use of functional electrical stimulation (FES). Its primary purpose is to help individuals walk better if they currently suffer from the existence of drop foot. The WalkAide is an FDA approved device that has also won the daVinci Award, which recognizes the most innovative developments from around the globe for assistive and adaptive technologies.
"Do not let your foot and ankle problems consume your everyday life. Whether you suffer from foot, ankle, knee, back or even upper extremity pain or limitations, orthotic principles should be considered," said Rinella. "We offer free evaluations, free follow up visits, as well as assistance with insurance related verifications and billing at no cost to patients."
Call today for a free evaluation. Pain relief and improved walking ability is within reach; foot orthotics and the WalkAide can help lead the way.
1-815-717-8970, http://www.rinella-op.com/