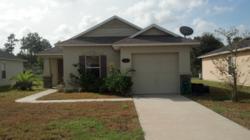 The For Rent Jacksonville website offers its listings and currently requires no credit check.
Jacksonville, FL (PRWEB) December 04, 2012
Homes for rent in Florida can be hard to find that are within a certain price range. The population growth in this state increases each year in part because of tourism and retirees. A new website has launched online at http://www.forrentjacksonville.com to help place those searching for housing with an available property. The For Rent Jacksonville company website is updated daily with new listings and all houses can be viewed in person in 15 minutes or less guaranteed.
Real estate in the Jacksonville, Florida section of Duval County has an estimated time frame of less than 30 days on the market. This means that renters searching for an available property usually have to occupy one that is available before it is taken by another person.
This shorter time frame is one of the setbacks that someone searching for a home to rent in Florida must deal with. The For Rent Jacksonville website is helping to change that scenario.
One way that people are placed into homes faster through this new company is through the property management efforts. Instead of offering homes of clients, the For Rent Jacksonville website owns and controls all of the available homes that are listed online. This reduces the negotiation period and allows for faster occupancy in some of the best neighborhoods in North Florida.
Credit checks are consistent with seeking a lease agreement in a apartment building, condo or town house. These units are often controlled by out of state companies that hire a local property manager or landlord to qualify tenants. Someone with less than perfect credit could be denied after a review process and this could limit the amount of occupancies that are available.
The For Rent Jacksonville website offers its listings and currently requires no credit check. This new policy is designed to help those with credit problems to obtain housing in top neighborhoods without the lengthy credit review process. A simple background check is all that is required by the For Rent Jacksonville company before approval for a rental lease is granted.
One of the new options that are offered from this property management company is a lease option. Renters that decide that working toward owning a property that is being rented is beneficial can receive a lease option for the property. This effort is designed to help individuals and families that do not want to seek housing after a standard lease has been completed.
Individuals or families that would like to browse the available homes for rent in Jacksonville, FL offered through the new For Rent Jacksonville website can now search this page http://www.forrentjacksonville.com/homes-for-rent to find a property to rent.
About For Rent Jacksonville
The For Rent Jacksonville company provides affordable homes in and around Duval County in Jacksonville, Florida. By owning the homes that are rented, no third party negotiations are required to help men and women find appropriate housing in top communities. The For Rent Jacksonville website has been launched online in 2012 to provide listings of properties and information for renters. A new addition to the company website is a fast track viewing request form that allows any home to be viewed in 15 minutes or less in person.