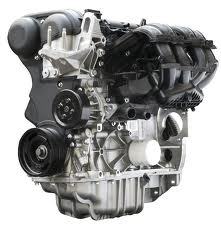 These inventory additions have helped this company to provide better buying resources for the public.
Albany, New York (PRWEB) March 13, 2013
Ford engines most often include four-cylinder, six-cylinder and eight-cylinder editions that are used in most of the Ford vehicles produced. Several types of the Ford 3.0 engine have been produced since the 1980s. The UsedEnginesforSale.net company is now applying a special discount for online sales of the 3.0 engine series. Details for this offer can be read at http://www.usedenginesforsale.net/ford/used-ford-engines-for-sale.
The Vulcan and Duratec editions now sold by this company are marked down to a new lower price for customer sale. This discount is in effect for owners of vehicles, mechanics, junkyards and other engine buyers online.
The V6 power inside of the Vulcan engine series was specifically created for the Ford Taurus. This motor was intended to be a replacement although it became the primary engine for this sedan. The success of this engine size helped Ford place this engine type into minivans, pickup trucks and Mazda series vehicles.
Millions of vehicles sold by Ford Motor Company have used the V6 engines sizes. The Duratec edition is a newer type now used for the Fusion and other vehicles. The additions to the inventory and discounts now provided online are expected to help more buyers find resources for these engines replacements.
New content and information has been recently published to the UsedEnginesforSale.net company website online. This information is designed to provide the content that engine researchers demand before making an engine purchase. This data is now used as a primary source aside from contacting the company from its toll-free phone number.
Along with the new content, faster delivery methods for quotations are now in place. Immediate pricing is generated through the company quote system as an alternative to manual processing.
These new upgrades to the company website are in addition to inventory increases made this year. The Ford, Chevrolet and Dodge inventories have all received upgrades to engine types sold. These inventory additions have helped this company to provide better buying resources for the public.
Motors produced within the past two decades can now be researched and purchased through this online resource. This company supplies instant customer service when customer requests are submitted. These efforts are helping to raise customer assurance levels both before and after purchases are complete.
About Used Engines for Sale
The Used Engines for Sale company provides discounted replacement automobile, truck and sport utility vehicle engines. The inventory measures created by this company have helped build an inventory that is now one of the biggest found on the Internet. The owners of this company are engine specialists working to provide better resources for buyers of automobile engines online. The Used Engines for Sale company has updated its policy for warranties this year to offer extended protection at no cost to customers. These warranties are designed to protect against the wear and tear or possible breakdown of a preowned motor.