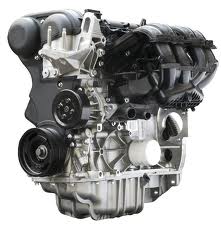 Because this engine is rated as high output, it has remained one of the most popular on the secondary market for replacement in vehicles.
New York, New York (PRWEB) March 28, 2013
Ford Motor Company produced its Ford 3.8 engine from 1982 to 2003. This Essex V6 engine series was used in a minimum of 12 makes and models in the Ford lineup. The UsedEnginesSale.com company is now selling this popular replacement engine online. The complete inventory in stock for this motor can be purchased by automotive industry dealers, mechanics, junkyards, salvage companies and owners of vehicles. The current pricing and stock levels can be located online at http://www.usedenginessale.com/ford/ford-mustang-engines-sale.
The 3.8 engine was replaced with a 3.9 although more than 20 years of use helped the original V6 engine become a household name with many Ford vehicle owners. Brands like the Taurus, Mustang, F150, Mercury Cougar and Mercury Sable made use of the 3.8 as the primary engine. Because this engine is rated as high output, it has remained one of the most popular on the secondary market for replacement in vehicles.
The engines now added for customers to purchase online are in preowned condition and have low mileage compared to auction-based websites. These added motors have received a discounted introductory price for all sales.
The UsedEnginesSale.com company has made several improvements to its website and company policies within the past six months. A new system of quoting prices is now in place to help customers eliminate the wait for engine prices. This virtual system requires no submission of personal information when engine pricing is requested.
This new engine price delivery system has helped this company distribute more pricing and maintain accuracy in the information. Aside from this new form of quotations, additional pages have been added for online research purposes when customers locate engines.
The additional upgrades now available from this company include free shipping for all in stock motors for foreign and domestic builds. This removal of freight shipping fees is one measure now put in place by this company to help all buyers. Each shipment that is sent using the free shipping method is expedited and treated by the company as standard freight. This new expediting of engine shipments and removal of shipping costs is expected to grow company revenues this year. More engine shipments and hard to locate engine types are expected to be added by this company in the coming months.
About UsedEnginesSale.com
The UsedEnginesSale.com company discounts sales of preowned engines in North America. This company has used the past 24 months to build a large resource of engine types available for sale. New warehouse upgrades have helped this company to properly store engines for shipment to customers. The quality control measures put in place at this company are helping quality to remain at its highest levels. The UsedEnginesSale.com company now sends all of its engine orders out for no charge as an additional incentive for customers choosing this company for engine replacements. Record sales volumes have been experienced by this company this year due in part to the new measures put in place.