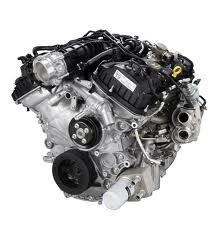 This discount can also be applied to sales made to junkyards, mechanics and companies able to perform Ranger engine installations.
San Francisco, California (PRWEB) March 25, 2013
The Ford Ranger was created in the early 1980s and recently discontinued by Ford. The millions of Ranger truck drivers in North America now have an easier way to save money replacing the 4.0 motor inside. The UsedEnginesSale.com company has recently expanded its preowned Ford inventory and is now applying a special discount exclusively for Ranger truck owners relying on the Ford 4.0 engine. This discount can also be applied to sales made to junkyards, mechanics and companies able to perform Ranger engine installations. The size of the discounts can be found online at http://www.usedenginessale.com/ford.
The Ford Ranger and Mazda B series pickups are built upon the same vehicle platform. The engines used inside these vehicles were interchangeable and prominently placed as one of leading V6 editions from Ford Motor Company. The success of this engine series provided more power and torque for the Ford Explorer.
The consumer demand for the 4.0 engine has remained strong on the secondary engine market. The new discount offered for Ranger engine sales is expected to continue for the remaining months of this year. Additional pricing measures are expected to take place as more engines are added.
Engine mileage can be one of the most devastating things to happen to a preowned engine. Since mileage cannot be erased once it has been placed onto a block, the need to replace an engine is one that many used vehicle owners share. Better protection policies have recently been announced by the UsedEnginesSale.com company. A recent warranty change has now made protection available for a period of 24 months.
This new extension of coverage is designed to be supplied for the complete company inventory. This offer is now available for no additional cost to preowned engine buyers using the company toll-free number or online quotation system for purchase.
The new warranty measures are part of a new restructuring plan at this company. Recent announcements for the Dodge and Chevrolet inventories have been made to alert the public of new incentives for purchase. This company has now upgraded its distribution in more states to provide better resources for buyers not able to find quality motors locally. Additional increases to the company inventory are planned this year as more customers are requesting harder to find engines from all automakers.
About UsedEnginesSale.com
The UsedEnginesSale.com company is a leading supplier of Ford, Chevrolet, Dodge, Jeep, Honda and other engine types online. Engines are acquired from automotive distribution companies and checked for shipment to customers. This company frequently invests into inventory upgrades to provide a larger resource for used engines on the Internet. The UsedEnginesSale.com company has recently expanded the coverage offered in its warranty policies to better protect the engines that are sold. The company website serves as the main point of contact for engine quotes and engine research.