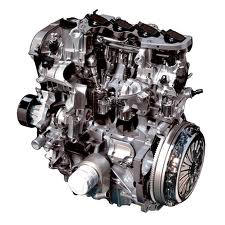 This new warranty is one of the first of its kind for a secondary engine seller on the Internet.
Austin, Texas (PRWEB) March 23, 2013
Ford Motor Company produced its Ecoboost engine series in 2009.This four-cylinder and six-cylinder engine technology has helped to improve fuel efficiency for millions of Ford vehicles. The UsedEngines.co company is now selling the Ford F150 Ecoboost engine series online. Details can be read online at http://www.usedengines.co/ford-engines/ford-f150-engines-sale.
These motors are designed to provide better purchasing options for consumers searching for replacement V6 engines. This new engine acquisition also comes with a lower price point for these Ford engines.
Ford first used the V6 Ecoboost technology in the Ford Flex, Taurus and Lincoln series vehicles. The success of the Duratec engine series helped to redesign the offerings that are currently used in the engine development at Ford. Locating a preowned motor with lower mileage and OEM parts can be a challenge for buyers on the Internet.
The used Ford F150 engines that are now added to the online company inventory are one way this company is using to provide that her engine resources without the traditionally high cost.
The new engines added for sale this year have helped this company to redesign its website and quotation services. There are now hundreds of specific engine pages that have been added to the company website. These individual pages represent specific engines in the company inventory.
Apart from the new pages online, better warranty offerings are now a part of each sale made by the UsedEngines.co company. A new term of up to two years of protection is now packaged with each sale made. This new warranty is one of the first of its kind for a secondary engine seller on the Internet.
Engine shipments to new states were recently announced by this company online. The news release at http://www.prweb.com/releases/used-engines-in-michigan/used-engines/prweb10548516.htm helped to inform the public of the new distribution options in the state of Michigan. More states like Ohio and Texas were recently added this year by this company for expanded distribution of preowned engines.
Additional states are currently being selected for distribution points by this company. Future announcements are expected to be made as more contracts are put in place for customers to benefit.
About UsedEngines.co
The UsedEngines.co company is a leading seller and distributor of preowned automobile, sport utility vehicle and pickup truck engines online. This company now provides discounted prices as well as updated warranty terms for all sales. The company experts responsible for purchasing the inventory sold to the public are able to locate low mileage units that are in good exterior condition. The UsedEngines.co company now has a sophisticated pricing distribution system for all online quotes. The system was recently installed and is now a popular feature used daily on the company website.