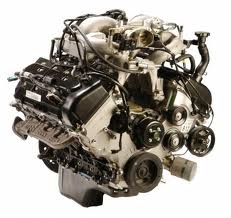 The Essex, Vulcan, Cologne, Triton and Raptor engines have been used inside the majority of pickup trucks produced by Ford.
Midland, Texas (PRWEB) March 06, 2013
Ford Motor Company along with General Motors produces the majority of pickup trucks that are sold in North America. Engine replacements can be required for a variety of reasons and customers without warranty protection can struggle to find a resource. The GotEngines.com company is now discounting its Ford truck engines for sale to help lower engine purchase costs. Owners of Ford vehicles and installation companies can now take advantage of these online discounts at gotengines.com.
Ford engineering has resulted in many engine types that are used for decades at a time. The Essex, Vulcan, Cologne, Triton and Raptor engines have been used inside the majority of pickup trucks produced by Ford.
The traditional route of acquiring a replacement motor from a dealership can be an expense that some vehicle owners are not prepared for advance. The inventory now discounted online for the public is expected to provide the resources that cannot be found through traditional truck engine research.
Part of the resources now included online are better ways to obtain pricing before sale. Got Engines now employs automotive experts able to provide the level of customer service that buyers expect. The company matching system is able to accept VIN number data or other identification codes to make locating motors easier.
The price distribution system now in place supplies immediate price quotes at the click of a button online. This has resulted in faster quotes and expedited shipments to customers with each order. This method is in response to the delays that can happen with human order processing.
The new Ford truck engine discounts offered online are in addition to recent Chevrolet discounts announced.
The Vortec series and other motors now sold by this company were announced in a news release located at http://www.prweb.com/releases/used-chevy-engines/preowned-chevy-motors/prweb10292065.htm. The Chevrolet inventory has received a new price structure to help provide V6 and V8 engine savings to the public. The discounts for the company inventory are now included with each quote and distributed through the company toll-free telephone number.
About Got Engines
The Got Engines company is a leading supplier of used automobile, pickup truck and SUV engines. The price discounts that are frequently offered by this company have helped increase the amount of shipments made each year. This company has recently created a new warranty program to offer protection for all of its motors. This company extension of protection is one way that customers now benefit with each purchase. The Got Engines company recently applied a free shipping incentive for all engines ordered a telephone or online. This incentive is one way now in place to increase company revenues this year.