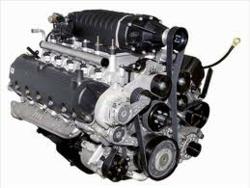 The network of distributors used by this company has helped to build its Ford inventory.
Dallas, Texas (PRWEB) March 14, 2013
Ford pickup trucks remain some of the most popular and use in North America. The variety of trucks produced has resulted in millions of sales. The UsedEnginesSale.com company has now discounted its complete Ford truck engines inventory for online sale. The inventory can be searched online at http://www.usedenginessale.com/ford. Buyers performing research are encouraged to contact the company directly if engines cannot be located online. The network of distributors used by this company has helped to build its Ford inventory.
Multiple styles of trucks have been produced under the F Series brand. From the early 1980s to the current production time, this pickup truck remains one of the top selling Ford vehicles each year. The V6, V8 and V10 engines that are used to power the pickup trucks are now part of the inventory discounted online.
To provide better resource for buyers, this company is providing these discounts for online orders. The toll-free telephone number remains in place for buyers who prefer to receive personal assistance before purchase.
It is not uncommon for the average used engine to have more than 100,000 miles. More truck owners are holding on to pickup trucks before trading them into dealerships for new models. The quality of the engines produced in the past two decades has helped make these mileage benchmarks possible.
The UsedEnginesSale.com company now attaches long-term warranty coverage for all sales of the Ford inventory. This is an additional measure that comes to customers at no extra cost. The warranty supplied can be helpful to engine buyers after installations are complete.
The offer announced earlier this year for no cost engine shipments remains in place. This special offer was tested with passenger car engines and is now part of the company shipment policy. The pickup truck, sport utility vehicle and passenger car engine inventory now sold are eligible for these no cost shipments.
The goal of this program is to help more buyers reduce the overall engine replacement cost that are frequently attached to a motor purchase. Additional measures designed to help the buying public are expected to be announced through the remainder of this year.
About Used Engines Sale
The Used Engines Sale company discounts all sales of its engines online or through the company toll-free number system. By purchasing from top automotive distribution companies, this company is able to have a higher quality inventory. From low mileage to better exterior condition, the engines that are distributed and sold by this company are designed to please all customers. The Used Engines Sale company now underwrites warranty coverage for every engine sold. This policy documentation is designed to protect the period after installation in a vehicle.