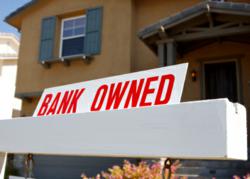 ...breakdown maintenance, major repair maintenance, and replacement maintenance can be avoided
Jacksonville, FL (PRWEB) February 01, 2012
First time home buyers are finding remarkable deals on foreclosed homes but need a few tips on how to avoid costs that often accompany uninhabited homes. Dave Risha, President of Toltek Services, LLC suggests the following tips to help home owners avoid the pitfalls that plague home buyers in today's housing market.
Tip #1: Begin a formal maintenance program immediately. Maintenance was the last thing on the previous tenant's mind as they were preparing to vacate the home you are in now. The reason the home was foreclosed is because there was not enough money available to make the monthly payments. Understandably, the lack of a maintenance program causes undue wear and tear on the home and the equipment within. By beginning a formal maintenance regiment, owners identify and correct problems before they become expensive replacements.
Tip #2: Document each inspection and finding then follow-up with corrective actions when necessary. Determine if further action is required and then schedule that action if necessary. Home owners who are unsure if further action is needed can monitor a potential problem and see if it gets worse. For example, when cracks in walls are detected, take a picture of the crack and conduct the same inspection a month later and see if the crack grew. If so, corrective maintenance may be needed, if not, continue to monitor the crack during future inspections.
Tip #3: Understand that the "fixer-upper" maintenance often performed by the bank after foreclosure was designed to "sell the home" which often translates to doing the cosmetic things that mask or hide the needs of the home. By implementing a comprehensive home maintenance program, hidden problems are detected and breakdown maintenance, major repair maintenance, and replacement maintenance can be avoided.
Most buyers receive real value through the purchase of foreclosed property. Toltek Services, LLC specializes in helping homeowners extend their value by providing everything needed to implement and conduct comprehensive maintenance programs across the country and around the world.
The Maintenance Guru has priced the program at only $3.99 per year. This is no misprint; the cost is only $3.99 per year. The program also comes with a 100% money back guarantee so there is nothing to lose except high maintenance costs, high utility costs, and high replacement costs. Make your home maintenance free by subscribing at http://www.maintenanceguru.com.
# # #