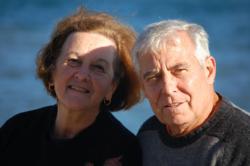 A homeowner that begins the research process could uncover that the company that services their loan payments might not be the real mortgage owner.
Jacksonville, Florida (PRWEB) May 26, 2012
Foreclosure help is one thing that can be challenging to find when a homeowner is presented with a notice of foreclosure on their property. Every U.S. state has reported increases in foreclosures since the start of 2008. The Foreclosure Help Center, http://www.avoidforeclosure.com, has revised its current help programs to offer new programs that could help a homeowner that has exhausted other forms assistance. Banks and mortgage lenders provide a limited amount of time for a homeowner to bring a mortgage current before pursuing options that could lead to a sale date being arranged and completed for a property. The new programs offered by Avoid Foreclosure are expected to expedite the process to stop foreclosure without pursuing federally funded foreclosure programs or traditional relief efforts.
One of the blockades that a homeowner can face after they have received an official notice of foreclosure is finding out the actual owner of a mortgage. A homeowner that begins the research process could uncover that the company that services their loan payments might not be the real mortgage owner. "This is just one of the delays that can shorten the amount of time that a homeowner has to negotiate with a lender," said Traci Collins, Mortgage Specialist for http://www.avoidforeclosure.com. A homeowner can quickly use up the short period of time that is available before a date of sale is established for a home entering the final stage of foreclosure.
Some banks and mortgage lenders have started to notify homeowners that are nearing foreclosure that their mortgage can be internally checked for errors and omissions. This recent USA Today story made it public that 14 mortgage servicers including all of the largest banks are now offering this service, but the rate of homeowners that have accepted this handout is smaller than expected. As homeowners search for alternative options, the traditional route of dealing directly with a mortgage lender is often overshadowed by problems and issues reported by some homeowners. Homeowners that decline this servicing for a mortgage can seek options provided by companies like Avoid Foreclosure to get a second chance to stop foreclosure without the time delays usually attached to federal assistance programs.
About AvoidForeclosure.com
Avoid Foreclosure help programs are offered to homeowners from all 50 U.S. states. These helpful services are most often used when traditional routes of mortgage reductions and mortgage negotiations have failed. Initially started in 2010, http://www.avoidforeclosure.com was created out of necessity by foreclosure and mortgage specialists to provide much needed alternatives to foreclosure for struggling homeowners. Free tips and information is provided weekly by Avoid Foreclosure on its website to empower and educate the general public searching for a way to stop foreclosure from interfering in their lives.